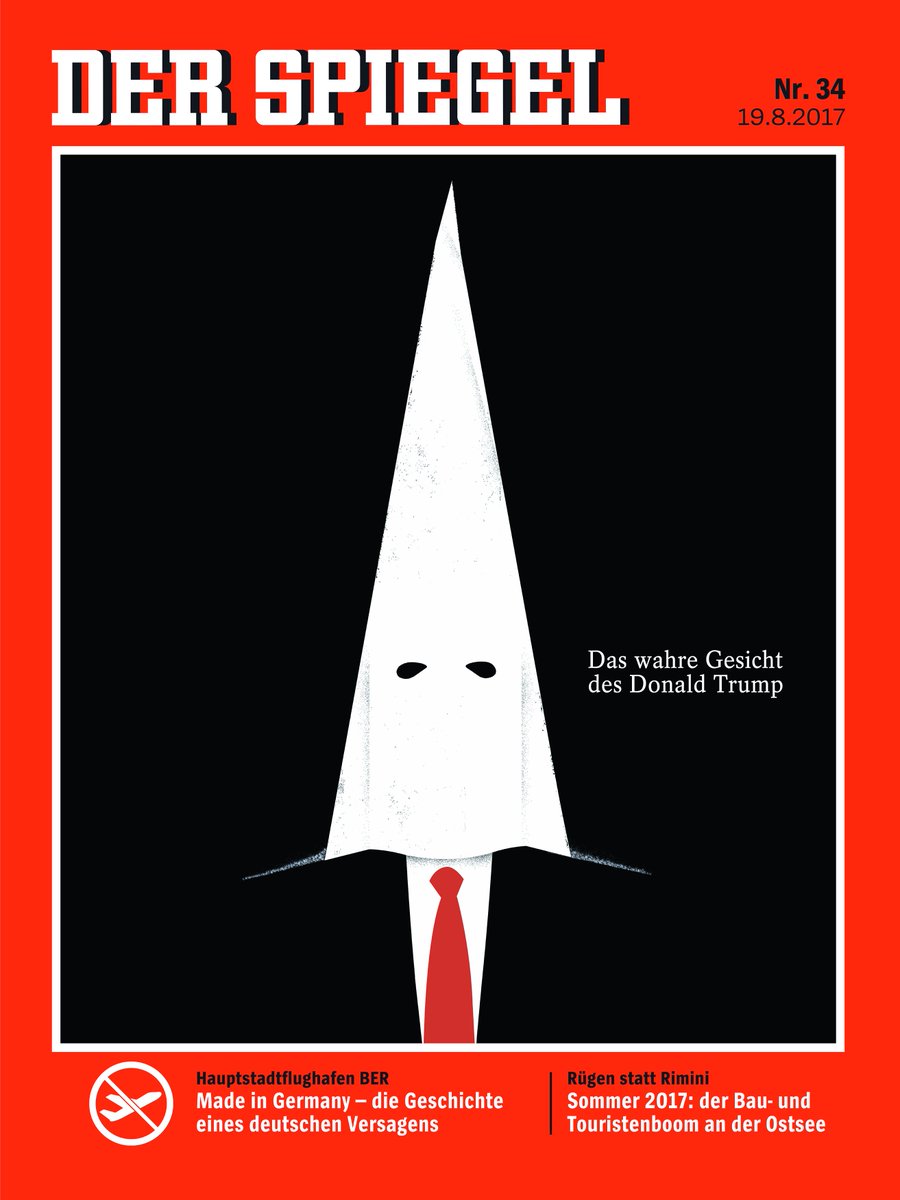 German weekly Der Spiegel writes on Twitter about their front page cartoon of this week's issue:
The true face of Donald Trump. The cover of our latest edition, again designed by @edelstudio.
The Ku Klux Klan hood cartoon reacts to Trump's comments about murderous racism in Charlottesville, Virginia, USA by the Ku Klux Klan and other white supremacists.
Related articles