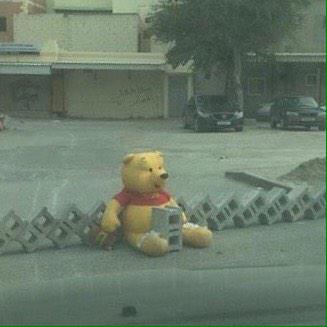 From GlobalVoices:
Teddy Bears Face Off with Police as Bahrain Marks its Fourth Anniversary of Anti-Regime Protests

Posted 14 February 2015 17:05 GMT

Written by Amira Al Hussaini

For the past four years, Bahrainis have been marking Valentine's Day with massive protests, which are faced with a brutal clampdown by the regime. This year is no different, except that protesters, in keeping with the spirit of Valentine's, took with them stuffed teddy bears to face off with the riot police.

On February 14, 2011, Bahrainis joined the bandwagon of protesters across the Arab world and staged anti-regime protests, which ushered a new era of widespread human rights abuses, arbitrary arrests of thousands of Bahrainis and the killing of protesters and bystanders, including women and children.

This year protesters marked the anniversary with a three-day strike, in which businesses in villages and protest areas shut down.

According to Bahrain Mirror, an opposition online publication in Arabic, the teddy bear has become a "political icon" used by the protesters for "political satire."

Translation:

The village of Diraz, west of Manama, was the first village to see the appearance of the teddy bear with the start of the strike, announced by the revolutionary forces.

Copycat teddy bears soon popped up across villages in Bahrain, and were placed at barricades put up by the protesters to protect themselves from police attacks.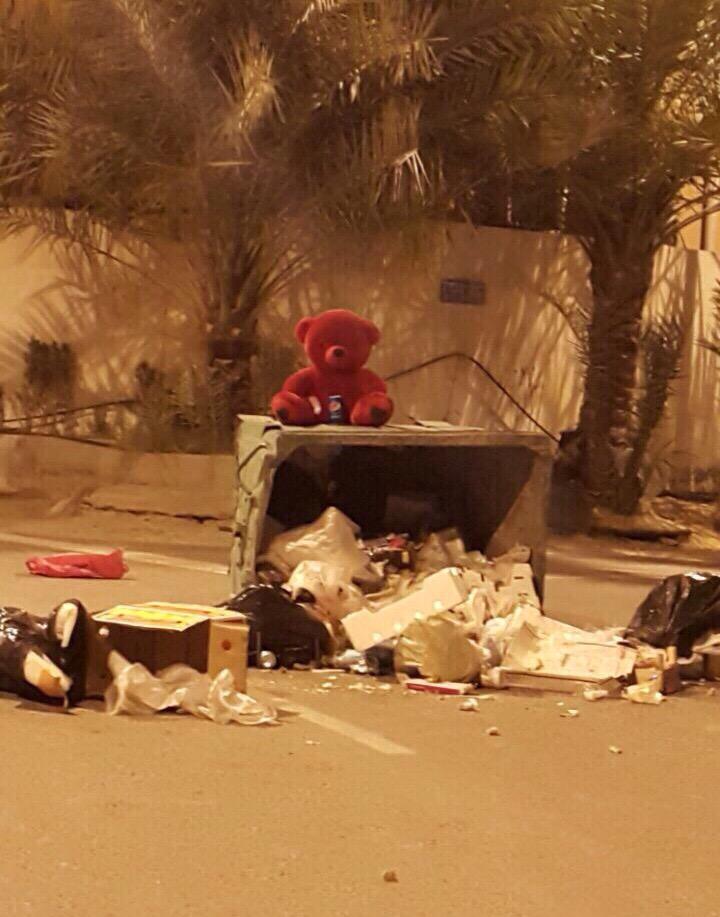 Bahraini human rights activist detained, family claim risk of torture. Hussain Jawad is being held by Bahraini police officers for reasons unknown according to family members: here.
Related articles