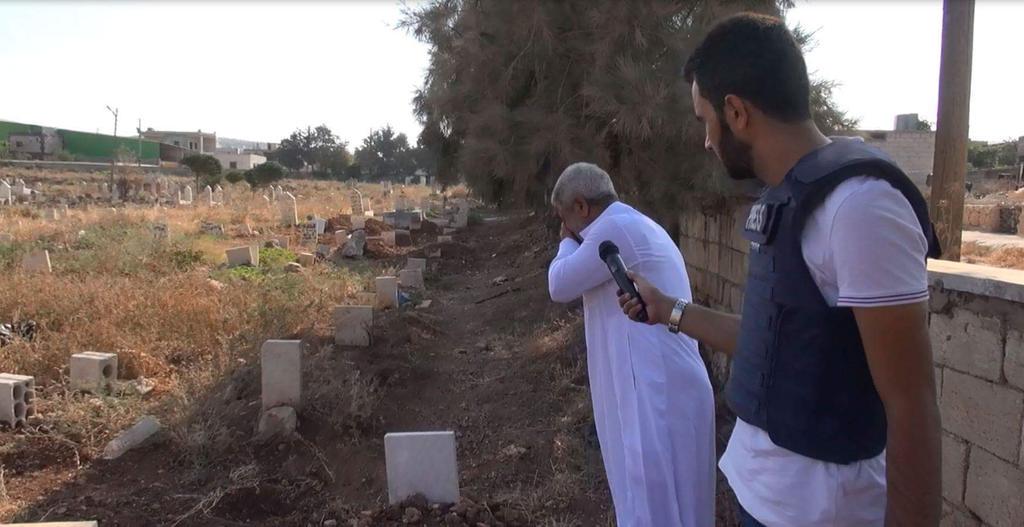 From Middle East Eye:
Five sisters among 8 civilians killed in US-led strike on Syrian village

Turkey denies its airbase was used for strike on an arms depot in the village of Atmeh, killing five sisters between the ages of 4 and 10

Wednesday 12 August 2015 16:34 UTC

At least 18 people, including several children, were reportedly killed by a US-led coalition airstrike in the northern Syrian village of Atmeh on Tuesday.

The target of the strike was a weapons depot belonging to the Jaish al-Sunna group, which is part of a rebel alliance that also includes the al-Nusra Front, al-Qaeda's affiliate in Syria, according to the Syrian Observatory of Human Rights.

The Observatory's Rami Abdul Rahman initially said that the strikes killed 10 members of Jaish al-Sunna, in addition to a child. He later told AFP that a total of 18 people were killed.

"Eight of them were civilians, including five children and two women," he said.

Atmeh is close to a large refugee camp and Abdul Rahman said residential buildings were near the target.

…

Aid workers on the ground took to social media to say that in addition to five children killed by the strike, four more were believed to be buried under rubble.

One aid worker wrote on Facebook that he had helped a man pull his wife and daughter alive out of the rubble.

"I was amazed that people could come out of that wreckage alive. After that, the other two children were already dead. Four more are still under the ground," he said.

Hadi al-Abdullah, a Syrian journalist on the ground, interviewed Abu Bishr, the technical supervisor of the depot that was targeted who said six missiles hit the location after sunset.

The five children killed in the attack – Noor, Asia, Aminah, Haya and Fatima Omari – are sisters, aged between 4 and 10 years. Their mother has been hospitalised for her injuries. …

[Local] Idlibi said most of the local anger was directed at Ankara, which has started to allow US warplanes targeting the Islamic State militant group to use the Incirlik air base in southeast Turkey.

The Turkish Foreign Ministry has denied reports that US military planes took off from Incirlik for the strike on Atmeh.

"No manned and unmanned aircrafts using the Incirlik Air Base participated in yesterday's [Tuesday] air operation carried out by the coalition forces," said the ministry.

It rejected as "misleading" and "evil-minded" reports in Turkish media that said aircraft returning from the attack flew towards Turkey.

Ahead of the Atmeh strike, the US had claimed that only two civilians have been killed by US-led coalition airstrikes against IS in Iraq and Syria.

But a report released earlier this month by Airwars, a team of independent journalists, found that more than 450 civilians were killed in the air campaign.
Civilian deaths claimed in 71 US-led airstrikes on Isis. Spokesman for US central command says many of the allegations of fatalities have been dismissed or cannot be verified: here.
Eight months ago, on December 28, a warplane from the US-led coalition fighting the Islamic State, or ISIS, struck a building in the Syrian town of al-Bab that had been identified as a local headquarters for the militant group. It was just one of over a thousand airstrikes the coalition had launched up to that point. However, this building wasn't simply a gathering place for militants or a storehouse for weapons. It was also being used as a makeshift prison for local civilians whom ISIS had accused of petty offenses like smoking cigarettes and wearing jeans: here.
HUMAN RIGHTS groups pressed Michael Fallon yesterday to come clean over the number of civilians killed by British air strikes in Syria and Iraq over the past year: here.
Related articles