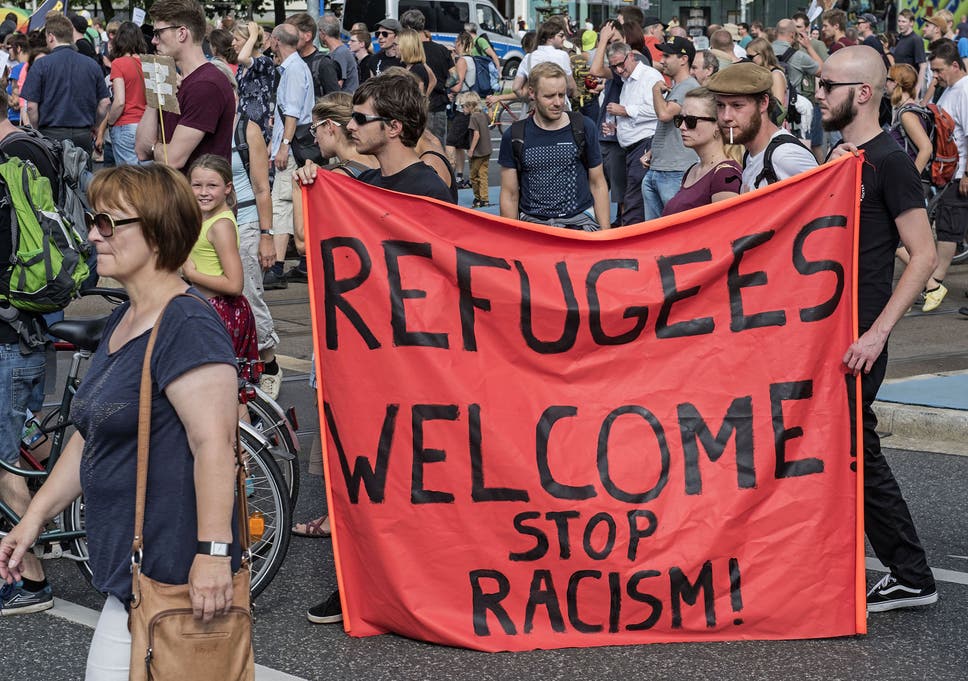 There was a welcome party for refugees from wars in Heidenau, Germany, yesterday. An article about it said (translated):
The deputy leader of the Left Party, Caren Lay, takes part in the welcoming party in Heidenau. She said: "I am delighted that the festival can take place thanks to the court decision, the Saxon CDU ['center right' governing party] has once again demonstrated their complete failure in the asylum policy. And because they have been doing nothing for years when one needs to combat the right-wing mob, it bears partial responsibility for the situation!"
Translated from weekly stern in Germany today:
Pirna – In Pirna in Saxony an office of the Left Party has been attacked in the night. Unknown attackers destroyed in the district office five window panes and damaged the front door, as police in Dresden said. Whether there is a connection with the xenophobic protests in neighboring Heidenau, the police could not say. Heidenau itself has remained calm after protests by the far right. Left-wing groups in Dresden have called for a demonstration today for the protection of refugees and against the government's asylum policy in Germany.
See also here.
Related articles