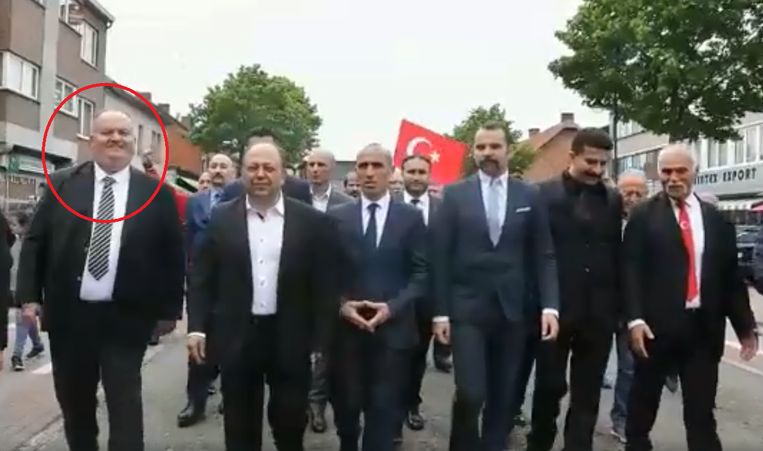 The SP.A is a 'center left' political party in the Dutch speaking part of Belgium. They are a sister party of, eg, the British Labour party and the German social democratic party. Like quite some other European social democratic parties, they became infected with Blairism. This led to losing many votes, like happened to similar parties.
And now it turns out that Tony Blair's helping the billionaires against poor people, Tony Blair's warmongering, Tony Blair's professed preference for dictatorship over democracy, Tony Blair's xenophobia, etc. inspires some politicians of 'moderate' 'centrist' 'center left' parties to cuddle up to the extreme right.
Translated from Belgian daily De Standaard today:
The parade of the 'Turkish [Grey] wolves' last Sunday caused commotion in Heusden-Zolder. A video is circulating on the internet in which SP.A alderman Engin Özdemir is leading the way. …

In the parade, flags with wolves were shown, and also the flag of MHP, the far-right political wing of the Grey Wolves [paramilitary gang]. Children were walking around in military uniforms ….

The Turkish right-wing extremist nationalists are rabidly anti-Kurdish, do not shun violence, have their own flag and are known for their salute.
On this photo the Grey Wolves child soldiers are on the right. The woman to the left of them and others do the Grey Wolves salute gesture.
See also here.
Related articles