This video from Scotland says about itself:
Katie Hopkins' Racial Stereotypes

11 July 2012

Radio Scotland interview with an English 'business woman' who also appears to be a self-appointed spokesperson for all that is English. In this part of the interview she lets fly at both [Scottish tennis player] Andy Murray and a caller who is Welsh and is living in England. You may remember this woman from the [Donald Trump] TV programme The Apprentice, where her right-wing outspoken views ruffled a few feathers.
From daily The Morning Star in Britain:
Katie Hopkins has Mail article spiked after nazi chat

Friday 21st July 2017

HATE-MONGER Katie Hopkins went too far even for the Daily Mail yesterday, seemingly having her latest article for the right-wing rag pulled after palling about with Holocaust deniers.

The Mail columnist joined far-right activists from the Defend Europe group that is sending ships to the Mediterranean to sabotage humanitarian missions aimed at rescuing refugees.

She came under fire this week for tweeting out pictures of herself with Holocaust denier Peter Sweden and then spent time meeting the crew of the Defend Europe-chartered C-Star.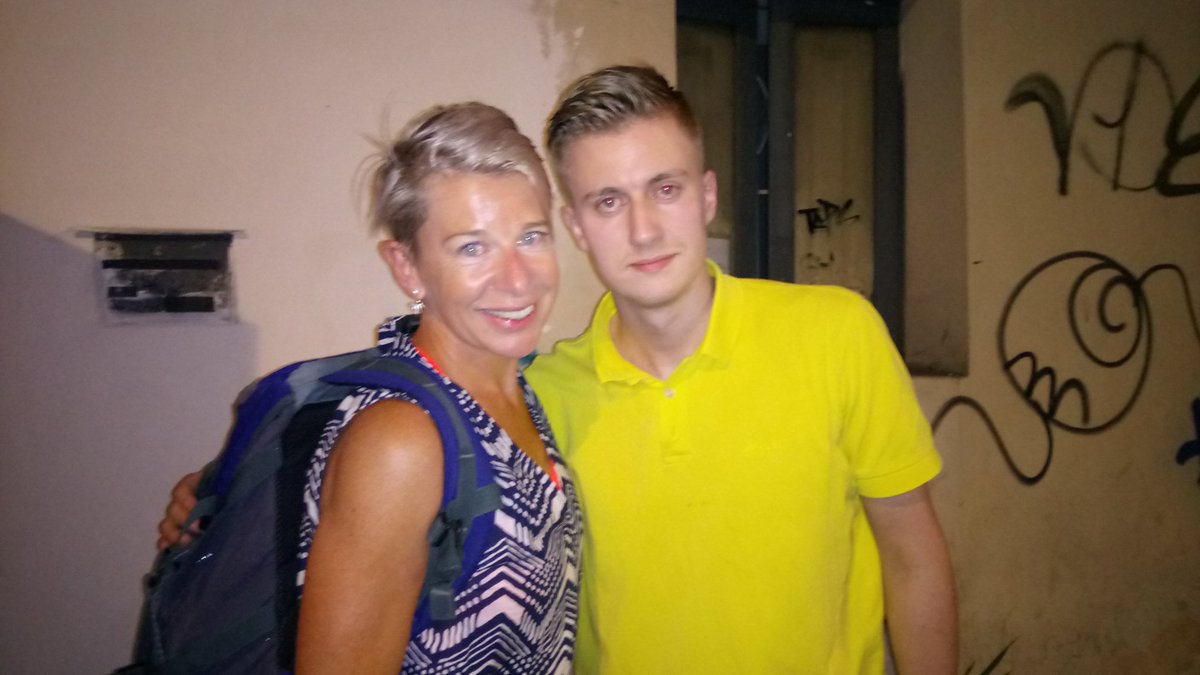 And Save the Children was forced to issue a rebuke to the failed reality show contestant yesterday after she claimed to have talked to its activists on a rescue ship.

In an article for the Mail Online, which mysteriously disappeared after a couple of hours, she parroted accusations that the humanitarian heroes were running "little more than a glorified ferry" that helped people-traffickers.

A spokesperson for the charity said: "Katie Hopkins has not spent time with the crew of Save the Children's search and rescue ship. Nor will she."

Meanwhile, the C-Star crew were arrested in Port Suez yesterday after failing to provide adequate documentation.
Katie Hopkins leaves Mail Online by 'mutual consent' as column dropped after two years. Announcement comes after controversy over her comments on terror attacks: here.
Katie Hopkins gave speech attacking Muslims to far-right group days before leaving Mail Online 'by mutual consent'. Columnist told audience they should 'arm themselves' and 'fight for their country': here.
Katie Hopkins joins far-right Canadian website Rebel Media. Former Mail Online columnist aims to 'tell the stories not being told' through new website called Hopkins World: here.
Controversial columnist and broadcaster Katie Hopkins has lost her appeal over a legal battle with Jack Monroe. Monroe won libel proceedings against Hopkins after she tweeted untrue claims about the vandalism of a war memorial. Food blogger Monroe, who identifies as gender non-binary, was awarded £24,000 in damages and £107,000 in court costs: here.
Related articles