This video from the USA says about itself:
Daughters of Rómulo Avelica-González, detained for deportation in Los Angeles, speak out

3 March 2017

Rómulo Avelica-González was picked up by Immigration and Customs Enforcement (ICE) officials on Tuesday morning while dropping two of his daughters off at school. He is currently being held in an ICE facility in Adelanto, California and faces deportation if his emergency visa application is denied. González has lived in the United States for 25 years and has four daughters, who are all US citizens.

The family has not been able to visit the detention center because the facility to which he was sent is under quarantine for a measles outbreak. González was pulled over by unmarked ICE cars shortly after dropping off one of his daughters. He was hauled away as his wife and other daughter remained in the vehicle. The detention and deportation has sent shock-waves through the school that one of his daughters attends, with children fearful that their own parents could be forcibly removed from the country. The WSWS spoke to two of Gonzalez's daughters, Brenda, 24, and Jocelyn, 19, about their ordeal.
Despite Trump's anti-immigrant hysteria, US polls show broad support for immigrants: here.
Army Vet Who Served Two Tours In Afghanistan To Be Deported, Judge Rules: here.
Trump's anti-immigrant orders and the Fugitive Slave Act of 1850: here.
Freedom House, a facility in Detroit that has helped asylum seekers for decades, may be forced to close due to the cutoff of federal funding: here.
The Wall Street Journal reported on Wednesday that the Trump administration is considering military attacks and regime-change operations against North Korea as part of a review of US strategy regarding the small, isolated state. Any aggressive US action toward the Pyongyang regime threatens to provoke retaliation that could plunge the Korean Peninsula into conflict: here.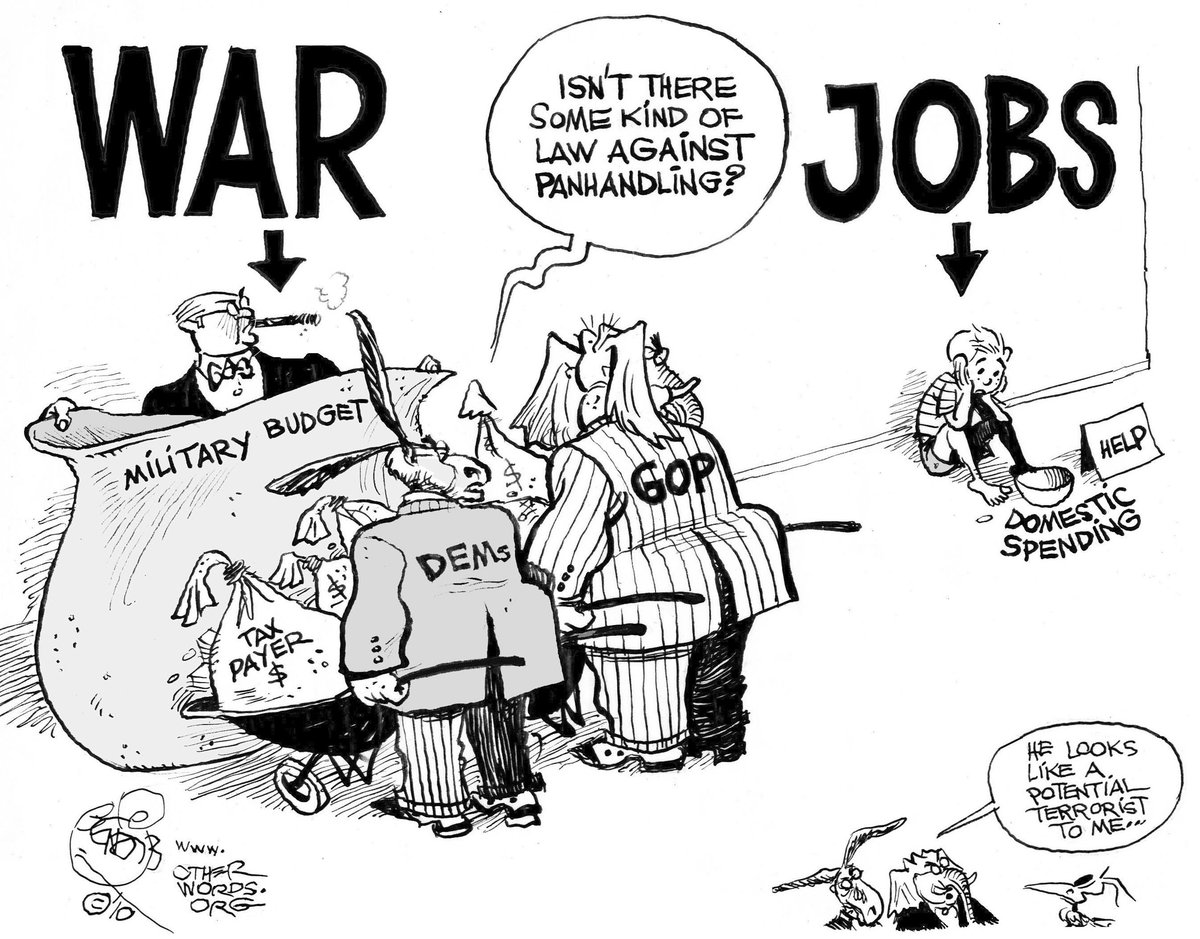 Every gun that is made, every rocket fired, signifies in the final sense a theft from those who hunger and are not fed. -Dwight D Eisenhower.
Canada's Liberal government is set to unveil the extension and possible expansion of two of its foreign military deployments. Announcements are expected in coming days on extending the Canadian Armed Forces' mission in Ukraine, where 200 soldiers are training Ukrainian Army units to fight pro-Russian separatists in the country's east, and on continuing Canada's role in the Mideast war and possibly expanding it into Syria. The latter move would be made in conjunction with an anticipated decision by US President Donald Trump to drastically increase the US military presence in Syria and Iraq: here.
Related articles