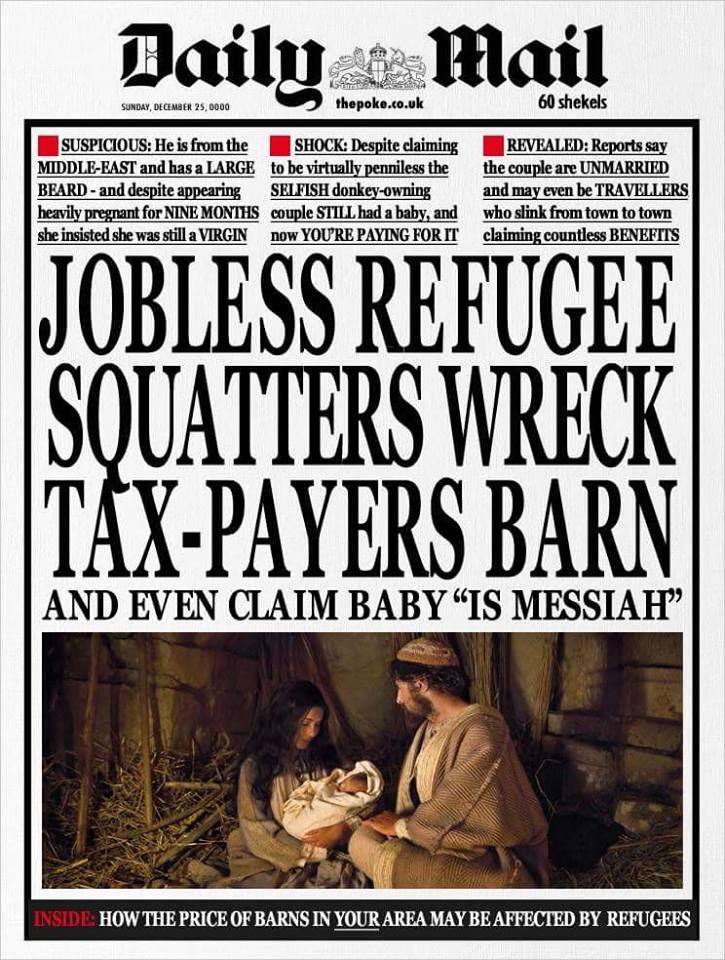 This picture is a parody of a front page of right-wing British daily The Daily Mail. The picture is from the Twitter account of British poet Attila the Stockbroker.
The Daily Mail often has xenophobic witch-hunts against refugees.
The parody page is about how the Daily Mail about 2,000 years ago would have described Saint Joseph, Mary and the birth of baby Jesus in Bethlehem, named in the Christian New Testament; the origin of Christmas.
Related articles