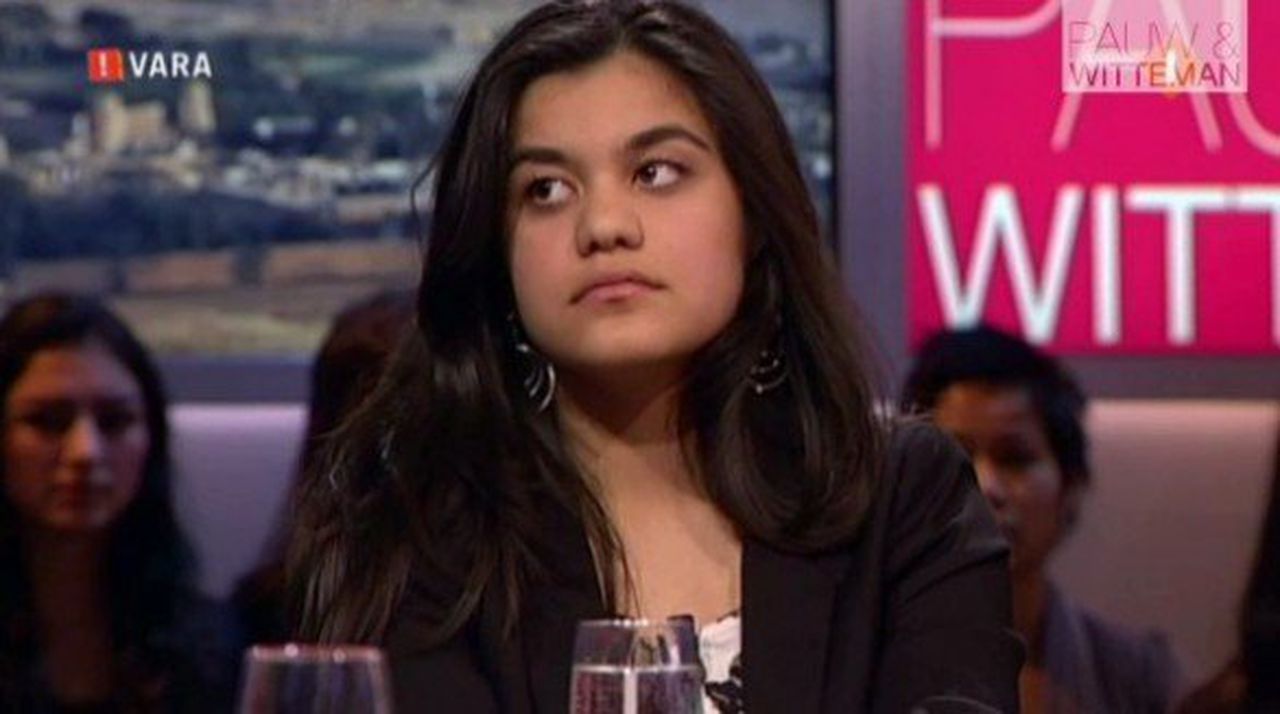 From DutchNews.nl:
Temporary reprieve for Afghan teenager

Thursday 20 January 2011

A 14-year-old Afghan girl and her family cannot yet be deported back to Afghanistan because the deportation ruling was 'inadequate', a court in Den Bosch ruled on Thursday.

Sahar Hbrahimgel has lived in the Netherlands since she was four. The family has been turned down for asylum three times.

In their statement, the judges said: 'The western norms and values she has grown up with have become part of her personality. By adapting to Afghan norms and values, she will have to deny part of her personality.'

And there is no guarantee that the local forces of law and order will be able to protect her, the judges said.

Immigration minister Gerd Leers said he will first examine the judges ruling before commenting.

Earlier this week, it emerged that the United Nations refugee organisation believes she should be given refugee status.
I do hope that Sahar's reprieve will prove to be not "temporary".
Meanwhile, the Dutch government threatens to deport refugee painter Samir Hadi Al Zahawi to dangerous Iraq.
Tuesday 29 March 2011: Immigration minister Gerd Leers has asked the Council of State to delay hearing the case of 14-year-old Afghan girl Sahar Hbrahim Gel who faces deportation to Afghanistan: here.
Strasbourg, France – A major pillar of the European Union's asylum law was dealt a blow Friday as the European Court of Human Rights rebuked Belgium and Greece for following policies that led to the expulsion of an Afghan asylum seeker: here.
The governments of Australia and Afghanistan have struck a deal to send back rejected Afghan asylum seekers against their will: here.
Obama's War, One Year Later: 195 Million Say No to War: here.
At a time when things are going from bad to worse in Afghanistan, Nato is preparing its exit strategy from there. Only last month, in his recent interview, former Soviet Union President Gorbachev said that victory in Afghanistan is an uphill task. He warned that due to geographical difficulties and very different cultural values, victory is not possible in Afghanistan: here.
Saeed Shah, McClatchy Newspapers: "President Hamid Karzai will meet with Afghan lawmakers Saturday in a last-ditch attempt to resolve their differences over a disputed election and avert a clash that could spiral into constitutional chaos. A large number of those elected in last year's parliamentary elections have vowed to inaugurate the new parliament unilaterally on Sunday and start proceedings, in defiance of an order by Karzai issued this week to delay the opening by another month": here.
Afghan President Hamid Karzai faced a growing backlash today over a reported decision to convene parliament despite widespread electoral fraud in the September poll: here.
Amnesty called on the Karzai regime today to investigate thousands of allegations of human rights violations, criminal activity and electoral fraud by members of occupied Afghanistan's parliament: here.
Today, the NYT's Mark Mazzetti decided to burn what appears to have been one of the newspaper's – and the U.S. government's – prime sources on all things lurid in Af/Pak. Ex- Iran/Contra liar Duane "Dewey" Clarridge, a former head of the CIA's Latin American operations who was the first chief of the CIA's counterterrorism center, has been running the shadowy Eclipse Group since 2009. During that time he's fed stories to the media and the government which have heaviliy influenced policymakers: here.
Afghan infants fed pure opium: here.
U.S. keeps funneling money to troubled Afghan projects: here.
Afghanistan's Overcrowded Capital Submerged in Rubbish: By Yalda Aslami KABUL, Afghanistan: here.
A slim majority of MPs voted today to back the Dutch government's decision to send 545 soldiers and police to Afghanistan to train police there until 2014: here.
The US commander in Afghanistan, General David Petraeus, this week characterised the US surge as a success, but other military figures and officials were far more pessimistic about the military situation and the popular opposition generated by the carnage and destruction of the US-led war: here.
Afghanistan: Karzai backs infamous warlord to be speaker: The Sydney Morning Herald: here.
Letter from Kabul: The Great Afghan Bank Heist: here.
Kabul bank's losses twice the $300m admitted, says Karzai's brother: here.