Translated from Dutch NOS TV today:
Wife of US American diplomat flees England after killing a teenager with her car
Media reports describing this Ms Sacoolas as a 'diplomat's wife' may give an impression that she is some stay-at-home housewife. That impression may well be misleading. I would not be that surprised if she is some senior CIA or NSA etc. official, with 'licence to kill', including teenager Harry Dunn.
From Sky News in Britain:
Police told Sky News that initial findings showed [killed teenager] Harry was on the correct side of the road, but that a woman who pulled out of the [Croughton espionage] base onto the wrong side hit him head-on. …

It is understood that someone on the American side told the [Sacoolas] family to go back to the US.
So, it looks like this fleeing from justice is not purely Ms Sacoolas' individual action, but some higher government level decision.
According to the (Conservative) Daily Telegraph in Britain:
In the aftermath she got out of the car and admitted liability, sources suggest.

But the following day, when police visited her home at Croughton, which is being used as a US intelligence base, to inform her the teenager had died in hospital, lawyers and embassy officials stepped in. …

Dominic Raab, the foreign secretary, personally intervened, urging US ambassador Woody Johnson to grant a waiver of immunity [of Ms Sacoolas diplomatic immunity], which was declined.
Heavy.com writes about that woman:
The 42-year-old Sacoolas is married to Jonathan Sacoolas, public records show. It is not clear what position he holds in the U.S. government that has provided him and his wife diplomatic immunity. The couple lives near RAF Croughton, a British Royal Air Force base currently being used by the U.S. Air Force as a communications station. Sky News referred to it as a "spy base". …

At the time of her wedding, Sacoolas was working for the U.S. State Department in Washington D.C. It is not clear what role she had at the State Department. She and her husband, Jonathan Sacoolas, were married on April 12, 2003, at Wakefield Chapel in Annandale, Virginia. …

Jonathan Sacoolas … at the time of his wedding, he was working for the Department of Defense in Washington D.C.

Radd Seiger, a lawyer representing the Dunn family, told The Sun that Sacoolas was a senior spy based in the U.K. "He was working at Croughton, which is a communications base, so he was working with intelligence which is, I guess, why it has been handled in the way that it has," Seiger told the British newspaper.

According to Sky News, the only diplomats with immunity in the U.K. are typically those stationed in London. But a special arrangement between the U.S. and the U.K. has been in place since 1994 for RAF Croughton. …

The [Sacoolas] couple owns a home in Fairfax County, Virginia, according to a home sales list from The Washington Post. They purchased the house in the Vienna area in 2015 for $770,000. …

Public records show that Sacoolas and her husband are both Republicans.
Their children in England went to an expensive private school. Probably too expensive for CIA or NSA employees who are not high level spies.
This 6 October 2019 Sky TV video from Britain is called US diplomat's wife who fatally hit British teen named.
The NOS article continues:
The wife of an American diplomat fled Great Britain after a fatal collision. She succeeded in that thanks to her diplomatic immunity.

According to British media, this is the 42-year-old Anne Sacoolas. She is associated with the death of 19-year-old Harry Dunn. He was killed during a ride on his motorcycle in August by a motorist who, according to police, was driving on the wrong side of the road.

The accident occurred near RAF Croughton, a British military base in the Oxford area where US intelligence services also work.
A clue that Ms Sacoolas was no run-of-the-mill stay-at-home housewife. If her husband and she would really be what people usually expect of United States diplomat couples in Britain, then one would expect Ms Sacoolas to drive her Volvo car in London; not coming out of RAF Croughton espionage base.
The British police officially asked for their immunity to be withdrawn, but the US refused.

Although the suspect promised to remain available for investigation, she has now left the country. The boy's parents hope that President Trump will revoke her immunity so that she must cooperate in the investigation.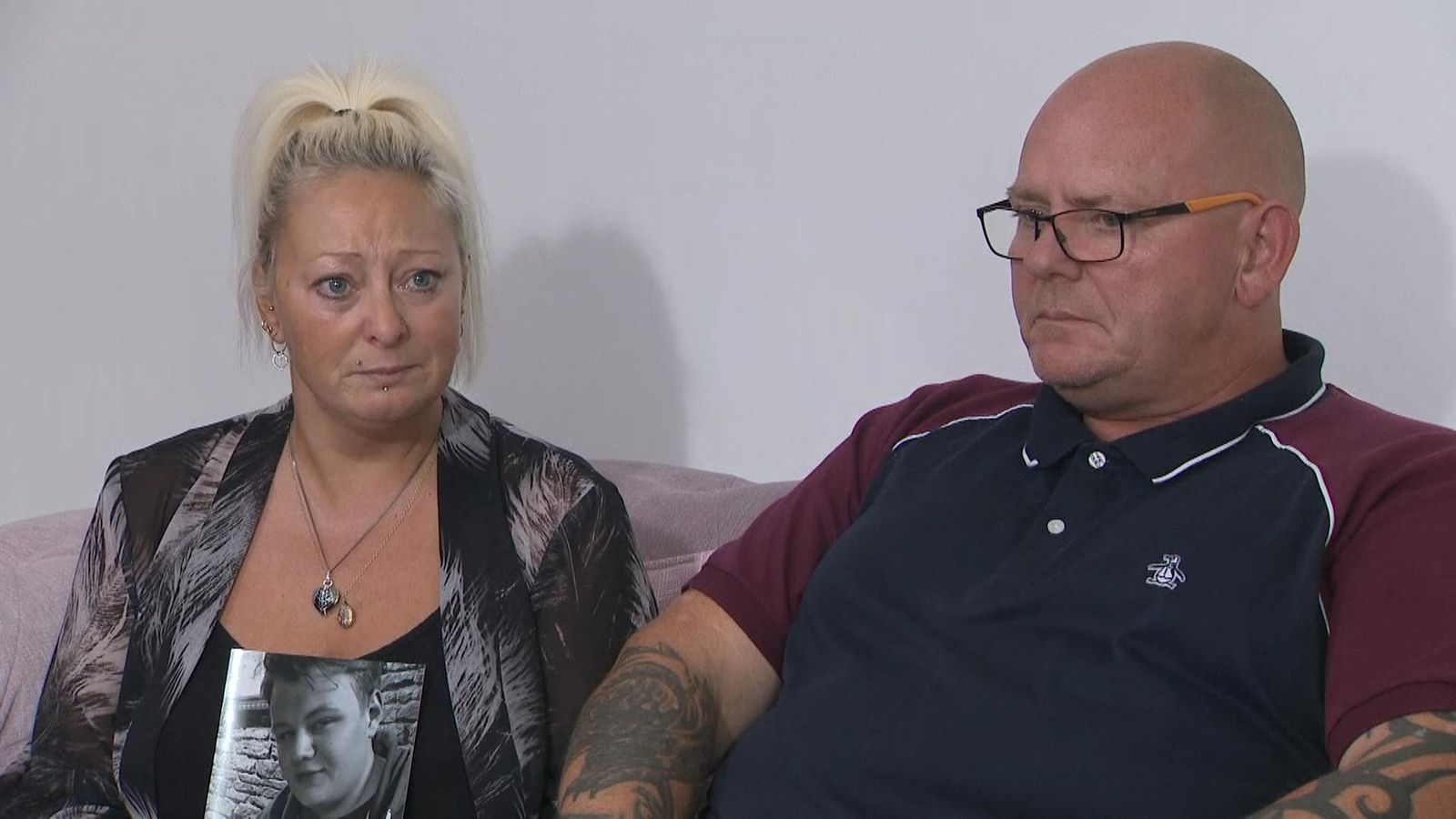 I hope with these parents. But I also fear about Trump's decision, knowing about his pardons for war criminals.
From Heavy.com:
Harry Dunn's family has started a GoFundMe and a Facebook page to raise awareness, calling them "Justice 4 Harry."

His mother, Charlotte Charles, told Sky News, "If we don't get justice we'll try and use money to get the law changed so people can't kill and go away."

According to the GoFundMe, "Harry leaves behind a devastated mother and father Charlotte and Tim, twin brother Niall, step-parents Bruce and Tracey and a large close-knit family who are struggling to come to terms with the tragic and abrupt end to Harry's life. The police have now confirmed that Harry was riding perfectly safely on the night of the crash travelling on his own side of the road when he collided with an oncoming vehicle being driven on the wrong side of the road. …

According to the GoFundMe, "Harry's loss has left an enormous hole in the lives of the family and they are understandably going through a shattering and life-changing time. This funding page is being set up to help the family and his twin brother Niall through these traumatic times and to build up a fund as the family embark on a campaign to search for Justice for Harry as the legal process unfolds. We will update this page as frequently as we can. In the meantime, we would like to thank you from the bottom of our hearts for any amount of money you are able to donate, no matter how big or small."
From the BBC today:
A chief constable has written to the US Embassy in London demanding the return of an American diplomat's wife who is a suspect in a fatal crash inquiry.

Harry Dunn, 19, died when his motorbike collided with a car near RAF Croughton in Northamptonshire on 27 August.

The diplomat's wife, named as Anne Sacoolas, left the UK despite telling police she did not plan to.

Nick Adderley, of Northamptonshire Police, has urged the embassy to waive her diplomatic immunity.

He said he had appealed to US authorities "in the strongest terms".

Mr Dunn's mother, Charlotte Charles, said leaving the country was "such a dishonourable thing to do" and urged Ms Sacoolas to "come back". His father, Tim Dunn, said they needed to get the truth. …

The US Embassy previously said "security and privacy considerations" precluded it from naming the suspect.
These 'security considerations'. once again, suggest that Ms Sacoolas is not some stay-at-home housewife.