This video from The Hague, The Netherlands, shows the beginning near the Peace Palace on 31 August 2013, of the demonstration then against war in Syria.
According to Ms Carla Del Ponte, former prosecutor of the Yugoslavia tribunal and member of the United Nations commission on Syria, the Dutch government may be complicit in war crimes in Syria because of its support for jihadist terrorists there, Dutch daily Trouw writes.
Ms Del Ponte demands a criminal investigation into Dutch government support for jihadists in Syria, Trouw writes, 13 September 2018.
Also according to Trouw, 13 September 2018, a Syrian rebel leader says: 'When the Dutch government gave us flour, Al Qaeda ate the bread.'
In 2013, Michael Spindelegger, foreign affairs minister in the then Austrian Christian democrat-social democrat coalition government, warned the Dutch government against supporting jihadists in Syria. To no avail.
On Monday, Dutch public TV show "Nieuwsuur" (News Hour) reported that the Dutch government has been financing a jihadist group in Syria that public prosecutors have labeled a "terrorist" organisation: here.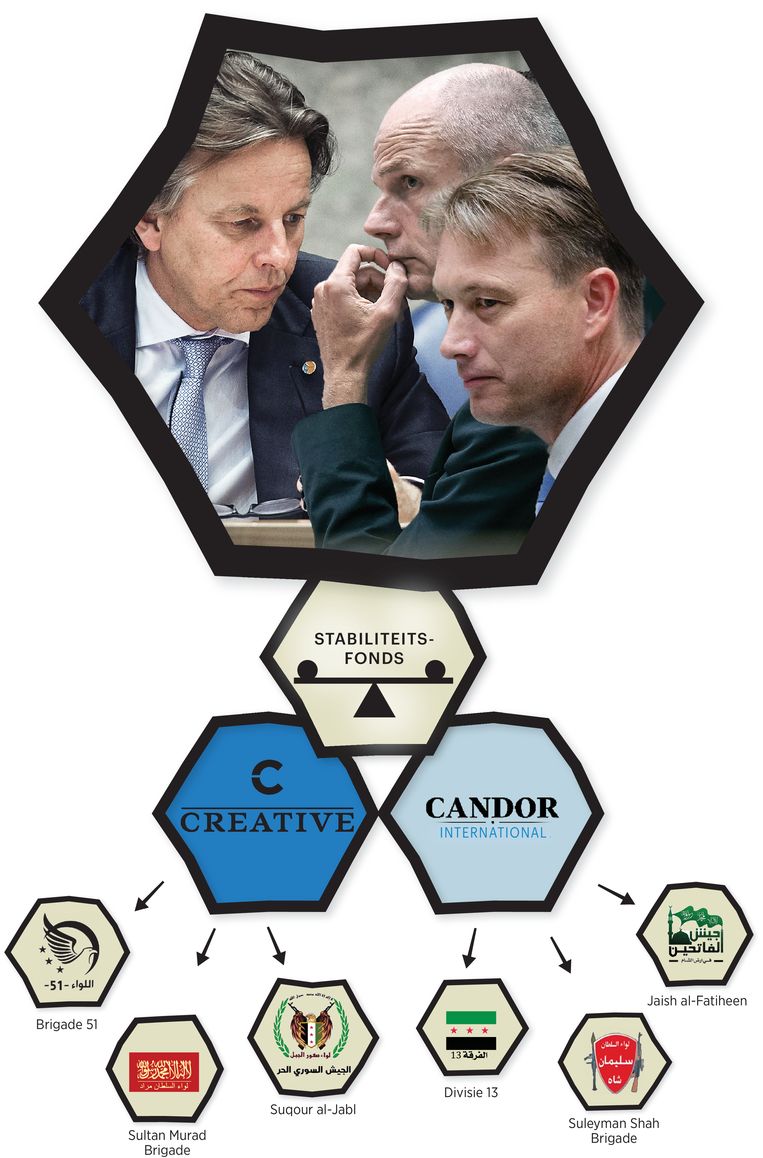 See also here, 'How Al Qaeda got a Dutch mobile bakery'.
During Tuesday's Parliamentary debate on Dutch aid to armed groups in Syria, Socialist Party Member of Parliament Sadet Karabulut presented a motion of no confidence in Foreign Minister Stef Blok. Explaining her reasons for this, Karabulut said, "We had to learn from the media that for years the Netherlands had been supplying pick-up trucks, uniforms and other materiel to war criminals, to Jihadists and allies of Al Qa'ida. Time after time we've asked about this and each time the government has denied it. In view of the minister's half-truths and lies regarding this support, we saw no other option but to propose a motion of no confidence": here.
Seventeen years after the September 11, 2001 terror attacks—which became the official pretense for the "war on terror" and a series of bloody conflicts that cost the lives of at least one million people—Washington is on the verge of launching a massive new military offensive in Syria in defense of Al Qaeda-linked forces: here.