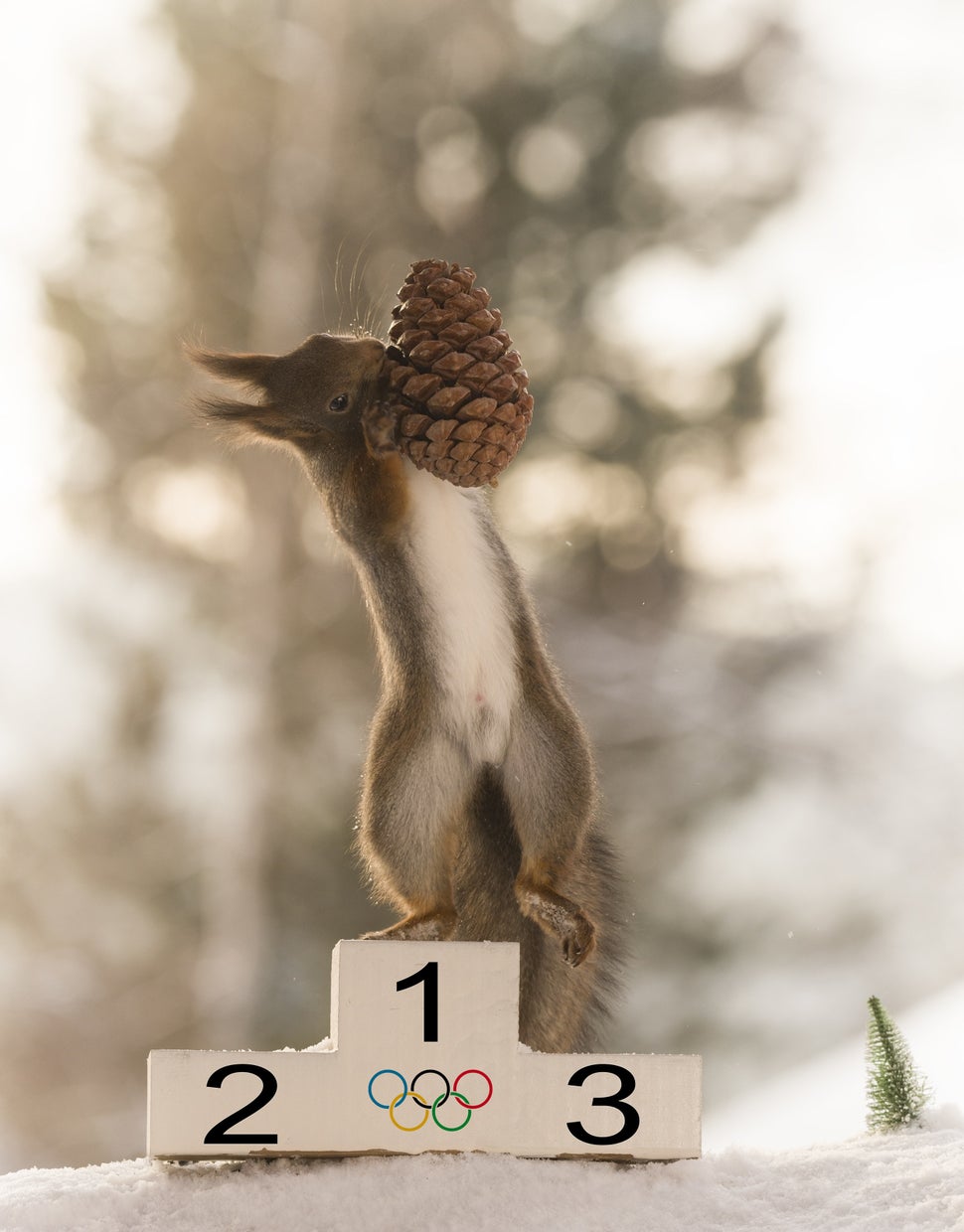 In less than an hour's time, the Winter Olympics in South Korea will have their official opening ceremony. There will be gold, silver and bronze medals for the numbers 1, 2 and 3 in various matches. No, no pine cones, like for this squirrel.
This squirrel photo and other Olympic squirrel photos are by Swedish photographer Geert Weggen, who put toy skis, toy bobsleds etc. in the snow outside his window and waited till the red squirrels came to play with them.
Meanwhile, before the official opening, sports people have already been active in Korea. The Norwegian curling team unexpectedly beat the Canadian favourites. In the ski jumping qualifications, German and Polish participants did best. Happiness for South Korean spectators as one of their two competitors qualified for the final round, and sadness because the other Korean did not.
Finally, happiness for South Koreans as their curling team beat the USA 9 to 1.