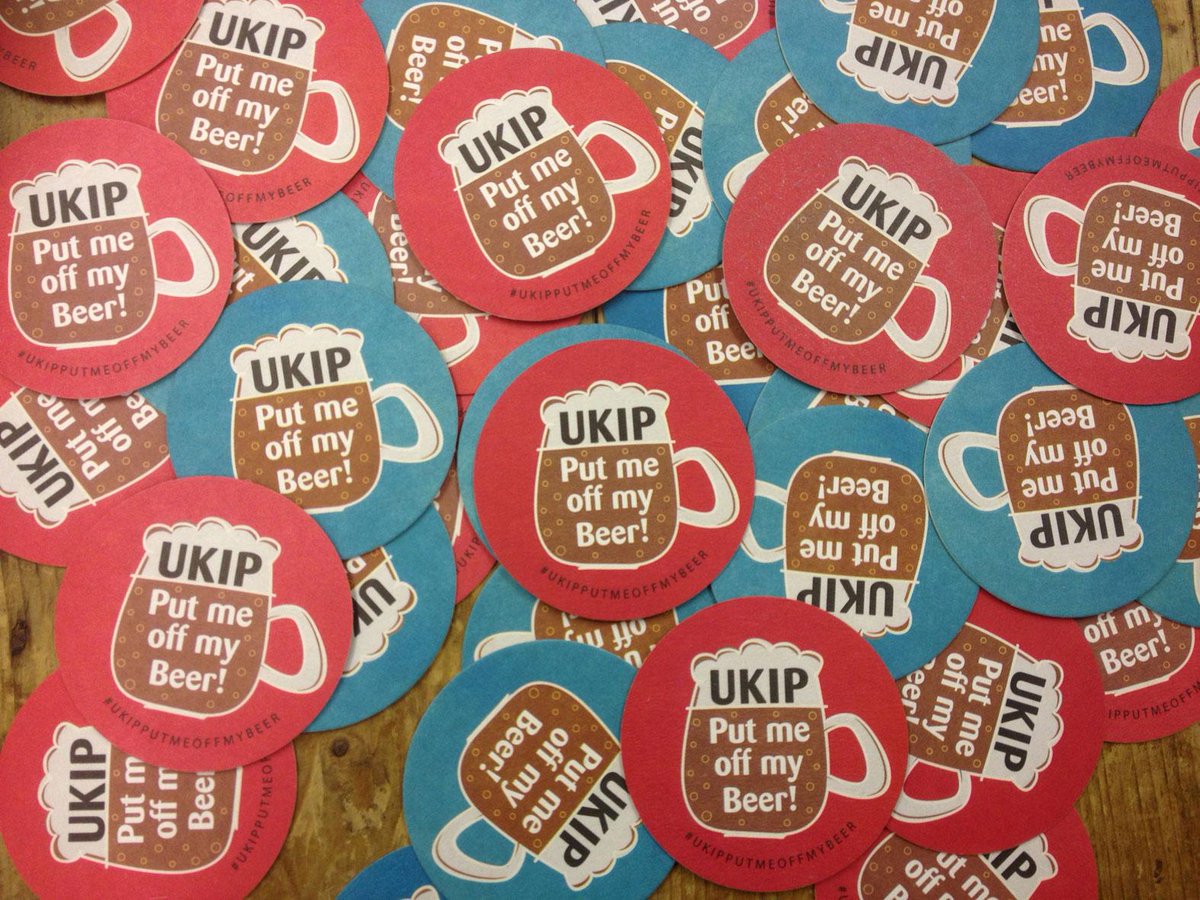 By Peter Lazenby in Britain:
Anti Ukip beer mats brew up a social media storm

Thursday 15th January 2015

BEER mats mocking Ukip are proving so popular that organisers have had to order 100,000 to send to groups opposing the right-wing party.

The "Ukip put me off my beer" design is the brainchild of Erica Smith, who told the Star yesterday that what started as a local project from her home in Hastings, Sussex, has led to demands for the merchandise across the country.

News of the beer mats spread on social networks, and orders for them poured in.

An initial 20,000 order was increased to 100,000.

Ms Smith said: "We want to do 100,000 and have five deliveries of 20,000 each to critical areas around the UK."

The idea was spawned after she invited 100 friends to her local boozer the Horse and Groom to pack the pub in order to prevent a planned Ukip function.

Many turned up but the licensee had cancelled the booking anyway.

However Ms Smith and her pals decided to do something else, sparking the beer mat project with a whip-round to pay for them.

The idea for a foaming pint and the slogan came because Ukip leader Nigel Farage promotes himself holding a pint and being "one of the lads," she explained.

Ms Smith added: "We are working with 'Protest at Ukip Spring Conference' — a Thanet-based campaign group which is not party-political — and since South Thanet is Farage's (desired) constituency, it has made sense to make links with them.

"We are promoting it through Facebook and Twitter, too."

While not party-political, Ms Smith opposes Ukip's racism.
Related articles