This video from London, England is called A Tour of Westminster Cathedral.
From daily The Independent in Britain:
Ukip mocked after mistaking Westminster Cathedral for mosque

Party activist red-faced after angry tweets at the BBC

Rohan Banerjee

Thursday 27 November 2014

Ukip's list of blunders is now a little longer, after a party activist complained that a BBC survey about Nigel Farage had taken place outside a mosque – which in fact was Westminster Cathedral.

After the BBC's Daily Politics show posted a photo of a social experiment on their Twitter feed, the party's South Thanet branch raised a concern.

Two boxes, one labeled "yes" and the other "no" were placed outside Westminster Cathedral, to ask locals whether Nigel Farage has what it takes to be Prime Minister, by placing a colored ball in either box to indicate their opinion.

But, believing Westminster Cathedral to be a mosque, Ukip's South Thanet branch accused the BBC of an unfair bias.

"Perfect place to hold vote in front of a mosque in London. BBC's random means selective," the group tweeted.

BBC reporter Giles Dinot responded: "You are SO wrong you might be embarrassed by that".

The exchange has since been satirized on social media with the launch of the hashtag, #ThingsThatAreNotMosques.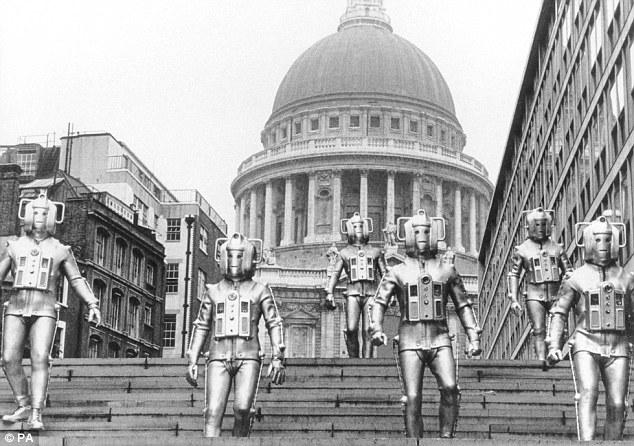 @MrStevenMoore

This is not a Mosque, but those gentlemen look decidedly 'Foreign' don't they?#ThingsThatAreNotMosques
11:50 PM – 26 Nov 2014
@junayed_

That absolutely wonderful moment when the EDL thought Brighton Pavilion was a Mosque. #ThingsThatAreNotMosques
12:02 AM – 27 Nov 2014

@_themushroom

#ThingsThatAreNotMosques yes it is in the middle east but no #Ukip it is not a mosque
12:15 PM – 27 Nov 2014
@FarageNigel

No, that's not a minaret, it's just #Thunderbird 3. #ThingsThatAreNotMosques
11:43 AM – 27 Nov 2014
AN AIDS awareness charity called Ukip's former deputy leader "ignorant and apoplectic" yesterday after he blames the illness on gay "promiscuity": here.
Nigel Farage's general election war chest has been boosted by a reported £300,000 donation pledge from right-wing porn baron Richard Desmond: here.
Ukip is backing one of its parliamentary candidates who described gay people as "fucking disgusting old poofters" and referred to a woman with a Chinese name as a "chinky", saying he was on sedatives for pain relief at the time: here.
Prominent Ukip general election candidate Kerry Smith was forced to apologise yesterday after spouting a string of homophobic, racist and anti-poor remarks: here.
A COUNCILLOR has been booted from ultraconservative party Ukip after saying she had a "problem" with "negroes": here.
Related articles