This 8 June 2019 musical parody video from Britain says about itself:
Gove on Coke (to the tune of "Girls on Film")

Michael Gove on cocaine.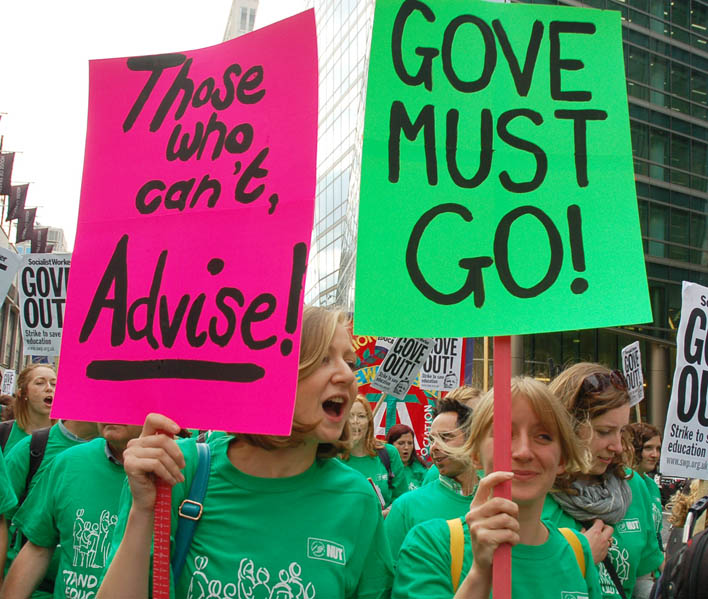 From daily News Line in Britain:
GOVE ADMITS DRUG LAW-BREAKING! – as do six Tory leadership contenders

10th June 2019

TORY leadership candidate Michael Gove admitted on BBC's Andrew Marr Show yesterday that he had acted illegally in relation to using cocaine.

The former Justice Secretary said that he was 'fortunate' that he hadn't been imprisoned, but still boasted that he is the best candidate for the post of unelected prime minister.

He said: 'Of course, the decisions we made in the past we should be held accountable for. But for this election, what we are reflecting on is who has the ideas, the vision, the experience in office, to be able to lead in the future, and I'm ready to lead on day one.'

Marr said: 'You've talked about your use of cocaine, do you accept that it was a crime?'

Gove said: 'Yes, it was a crime.'

'Should you have gone to prison?' asked Marr.

Gove said: 'I was fortunate in that I didn't.'

'How many times did you take cocaine?'

He replied: 'I took it on several occasions, on social occasions more than 20 years ago when I was working as a journalist.'

'Was it a habit?'

'No, I don't believe it was.'

Marr continued: 'Looking at the dates, you were about 30 at the time, you weren't a young man, you weren't a teenager. Did you have any sense then of the damage that this was doing to other kids on the streets of London, many of whom could be in prison right now?'

He replied: 'I do have a profound sense of regret about it all and I am very, very aware of the damage that drugs do.'

Marr said: 'The crime that you committed, the maximum sentence for it is seven years in prison and/or an unlimited fine. And again, right now there are people who did what you did who are in prison and there are lots of kids, basically, who supplied cocaine to people like yourself, who have either been stabbed or are dead.'

Marr asked Gove if he has blood on his hands.

He replied: 'It is a mistake which I profoundly regret, absolutely … Look I'm very conscious of the fact that I was fortunate.'

Marr said: 'When you became a minister did you tell the government that you had taken Class A drugs?'

Gove replied: 'No-one asked. I don't think the question was ever raised.'

'Not on the vetting form?'

'I don't ever remember being asked in any way about it.

'Including on the ESTA form for travel to the United States? They do ask that question, "have you used Class A drugs?"'

Gove replied: 'I don't believe that I've on any occasion failed to tell the truth about this when asked directly.'

'But it would be on the form and you would have to say yes or no and if you'd said yes you could have been banned for life from entering the United States,' said Marr.

Gove responded: 'I think it is the case that if I were elected Prime Minister of this country then of course it would be the case that I could go to the United States and I think it's foolish to suggest otherwise.'

'Let's look at another job that you did, as Education Secretary. On your watch, as I understand it, any teacher caught with Class A drugs could be suspended as teacher for life. Is that true?'

Gove replied: 'We would be talking here about people who were using it in the course of their professional life.'

Referring to a newspaper article that Gove wrote at the time of his admitted use of cocaine 20 years ago, in which he condemned the use of Class A drugs, Marr said: 'You have been accused on the front pages of the newspapers today of hypocrisy about this and when one reads the article that you wrote at the time, that's a fair charge is it not?'

Gove replied: 'No. I think anyone can read the article and make their own minds up.'

Six out of the 11 candidates for the Tory leadership have admitted to the illegal use of drugs.