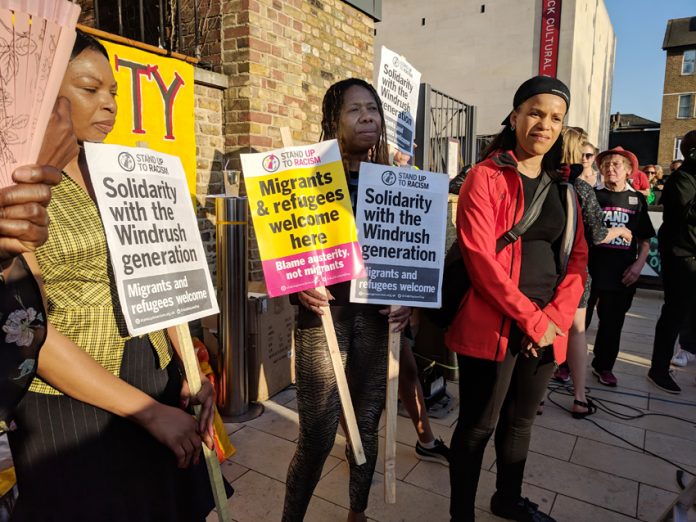 From Sky News in Britain:
An MP campaigning on behalf of those affected by the Windrush scandal has been sent a letter telling him to stop making "vile and obscene" speeches "knocking this country down".

Labour's David Lammy, who has been at the forefront of efforts to help those caught up in the row, posted a screenshot of the typed message on his Twitter account.
MP David Lammy shares 'heartbreaking' new Windrush cases, A furious David Lammy says he has been contacted by eight people on Tuesday alone and calls on the Government to "sort this": here.
Windrush scandal: Theresa May accused of running 'institutionally racist' government. Dawn Butler issues Labour's strongest criticism yet as pressure grows on the Government over the treatment of Windrush migrants: here.
Amber Rudd faces calls to quit over Windrush scandal. The Home Secretary's role is "untenable" says the SNP's Westminster leader, as Jeremy Corbyn lays the blame at Theresa May's door: here.
PMQs: Rudd has made the Windrush scandal worse and should resign, says Corbyn: here.
Windrush scandal 'robbed me of my family and friends' and should cost the PM her job. Richard Black says he has been stranded in Trinidad for more than 30 years after authorities refused to renew his UK passport: here.
NO LEGAL AID FOR WINDRUSH: here.
Rudd and May refuse to resign over Windrush, so no alternative but to kick them out: here.
Further revelations into the Windrush scandal see Rudd admit her job is on the line: here.
Related articles