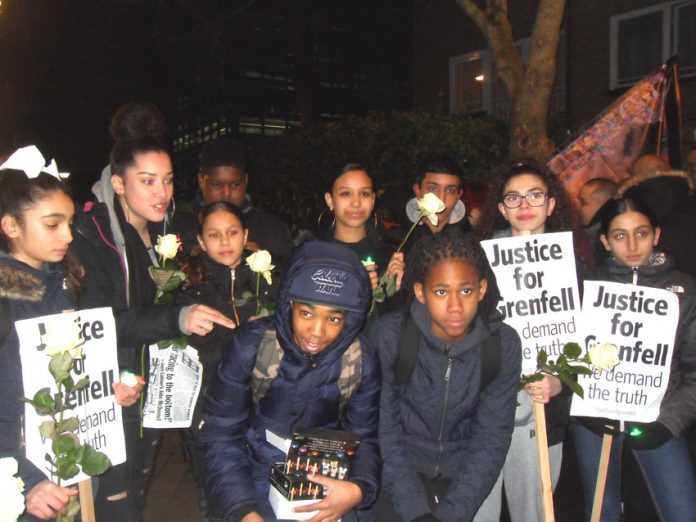 From daily News Line in Britain:
Wednesday, 14 February 2018

White goods cause 60 fires a week

Silent march for Grenfell today in London and Manchester

'THE GOVERNMENT is failing to get unsafe products out of people's homes as new fire figures reveal that faulty washing machines, tumble dryers and fridge freezers are causing more than 60 house fires a week', a Which? report released yesterday shows.

The report, entitled 'Fanning the Flames', looked at fire data obtained through Freedom of Information requests. It revealed that the number of fires has stayed at a similar level for five years, with malfunctioning kitchen appliances reportedly causing close to 16,000 potentially deadly fires across the UK since 1st April 2012.

Which? said: 'The tragic Grenfell fire – started by a fridge freezer – raised critical questions about the safety of millions of household products, but Which? believes government action to keep potentially dangerous goods out of people's homes falls woefully short of what is needed.

Which? has this week written to ministers giving them 90 days to publish an action plan for the new Office for Product Safety and Standards, launched last month. 'This must set out both the true scale of the product safety risks that we face in the UK and the immediate steps that the Office will take to avert further devastating fires. 'The plan must also include the action that the Office will take to remove the remaining one million fire risk Whirlpool tumble dryers from people's homes.'

The move forms part of Which?'s new campaign to 'End Dangerous Products', launched yesterday, calling for fundamental reform of the UK's antiquated product safety regime to keep dangerous products out of our homes.
Related articles