This 31 January 2019 video says about itself:
Ceylin del Carmen Alvarado grew up in a small town in the Caribbean [Cabrera, in the Dominican Republic]. Now [meanwhile of Dutch nationality], she's regarded as the most promising young talent in CX, firmly focused on bringing home the rainbow jersey at the 2019 Cyclocross World Championships in Denmark.

But who is this young woman, widely touted as one of the world's biggest and most exciting talents? We caught up with her to bring you a glimpse into her life, from early beginnings to the CX racing stage.
That was last year, when she was riding in the junior Cyclocross World Championships, and won the bronze medal.
Today, Ms Alvarado rode in the adult women category of the Cyclocross World Championships. According to her age, she still would have had the right to start in the junior race, but she prefered the senior category.
When the last round started, three Dutch cyclists were riding ahead, including Ceylin. The Dutch TV commentator thought she would not become world champion, as the other two Dutch riders had better reputations in sprint finishing.
Nevertheless, Ceylin del Carmen Alvarado won the gold medal; with silver and bronze for the two other Dutch women.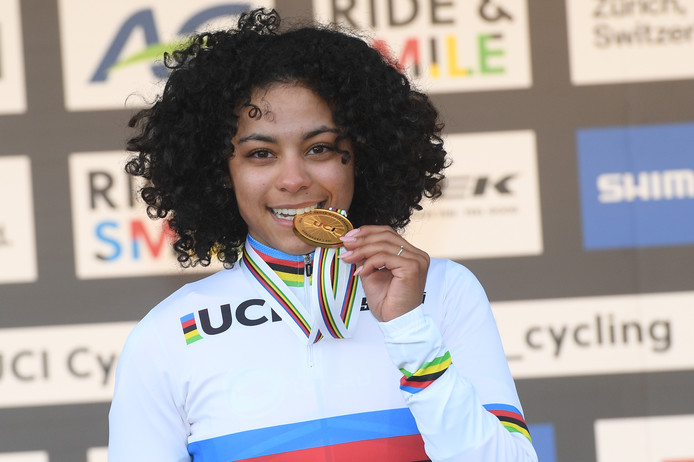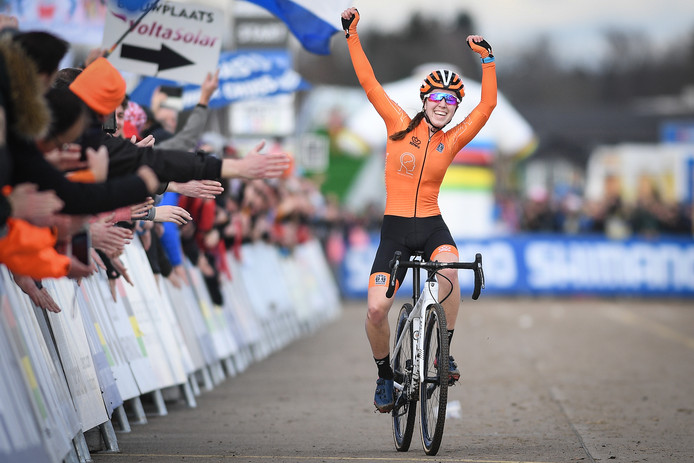 Seventeen-years-old Dutch Shirin van Anrooij won the juniors' world championship on the track in Dübendorf in Switzerland.