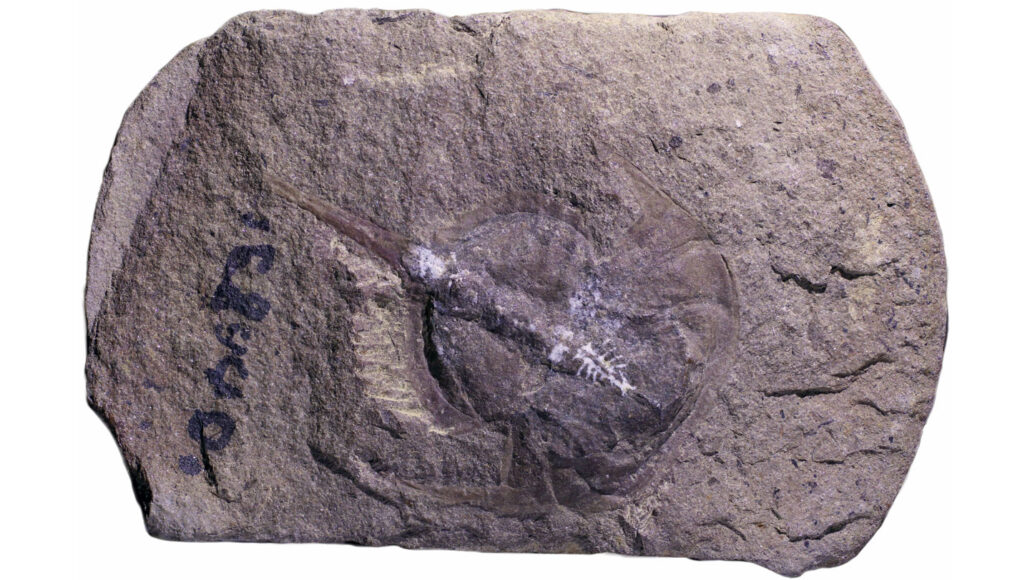 By Rebecca Dzombak:
August 20, 2021 at 8:00 am

How fossilization preserved a 310-million-year-old horseshoe crab's brain

A newly analyzed specimen is a 'one-in-a-million' find, researchers say

Paleontologists can spend years carefully splitting rocks in search of the perfect fossil. But with a 310-million-year-old horseshoe crab brain, nature did the work, breaking the fossil in just the right way to reveal the ancient arthropod's central nervous system.

Of all soft tissues, brains are notoriously difficult to preserve in any form (SN: 10/31/16). Stumbling across such a detailed specimen purely by chance was "a one-in-a-million find, if not rarer," says evolutionary paleontologist Russell Bicknell of the University of New England in Armidale, Australia.

The fossilized brain is remarkably similar to the brains of modern horseshoe crabs, giving clues to the arthropods' evolution, Bicknell and colleagues report July 26 in Geology. And the brain's peculiar mode of preservation could point paleontologists toward new places to look for hard-to-find fossils of soft tissues.