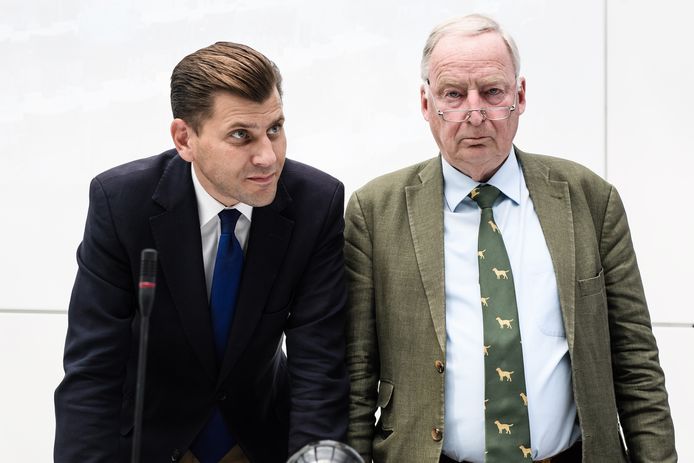 Translated from Dutch NOS radio today:
The Alternative für Deutschland (AfD) has fired press officer Christian Lüth. For many years he was the main spokesman for the … right-wing party. According to news site Zeit Online, Lüth was fired because he has repeatedly called himself a fascist.

Lüth is also said to have called himself of Aryan descent, because his grandfather was commander of a German submarine in World War II. Wolfgang Lüth personally received a [Knight's Cross with Oak Leaves, Swords, and Diamonds of the] Iron Cross from Adolf Hitler for this, the highest military award in Germany at the time.

Lüth, 43, has been the spokesman since the foundation of the AfD in 2013 and was a confidant of party founder Alexander Gauland. Since the party came in the Bundestag in 2017, Lüth has also been the party's parliamentary caucus spokesman.
Apparently, now Mr Gauland thinks that Lüth's explicit fascism is bad public relations. Gauland apparently prefers his own implicit dog whistle fascism; like his attack on a German national team football player for being of African ancestry; and his praise for Hitler's armed forces.