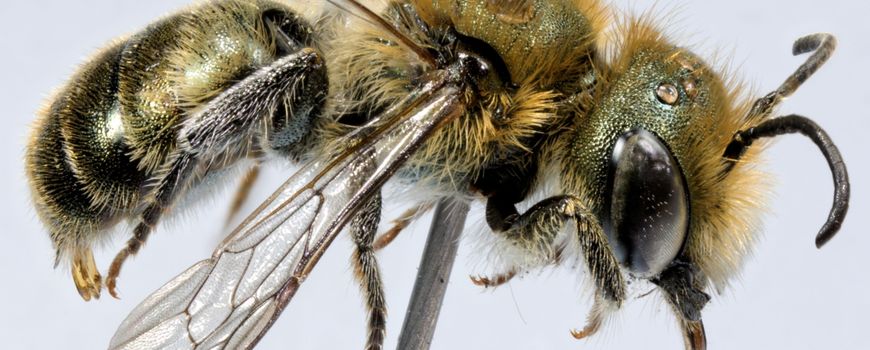 Translated from Entomologische Berichten in the Netherlands:
Last year, two new bee species were reported for the Netherlands, Andrena rufula and Anthidium septemspinosum.

In the spring of 2019, a male of a new mason bee species was also caught [near an insect hotel] in a garden in Renkum: Osmia submicans. This species is very similar to the blue mason bee, but certainly the male has distinctive features. This species brings the number of bee species known from the Netherlands to 362.