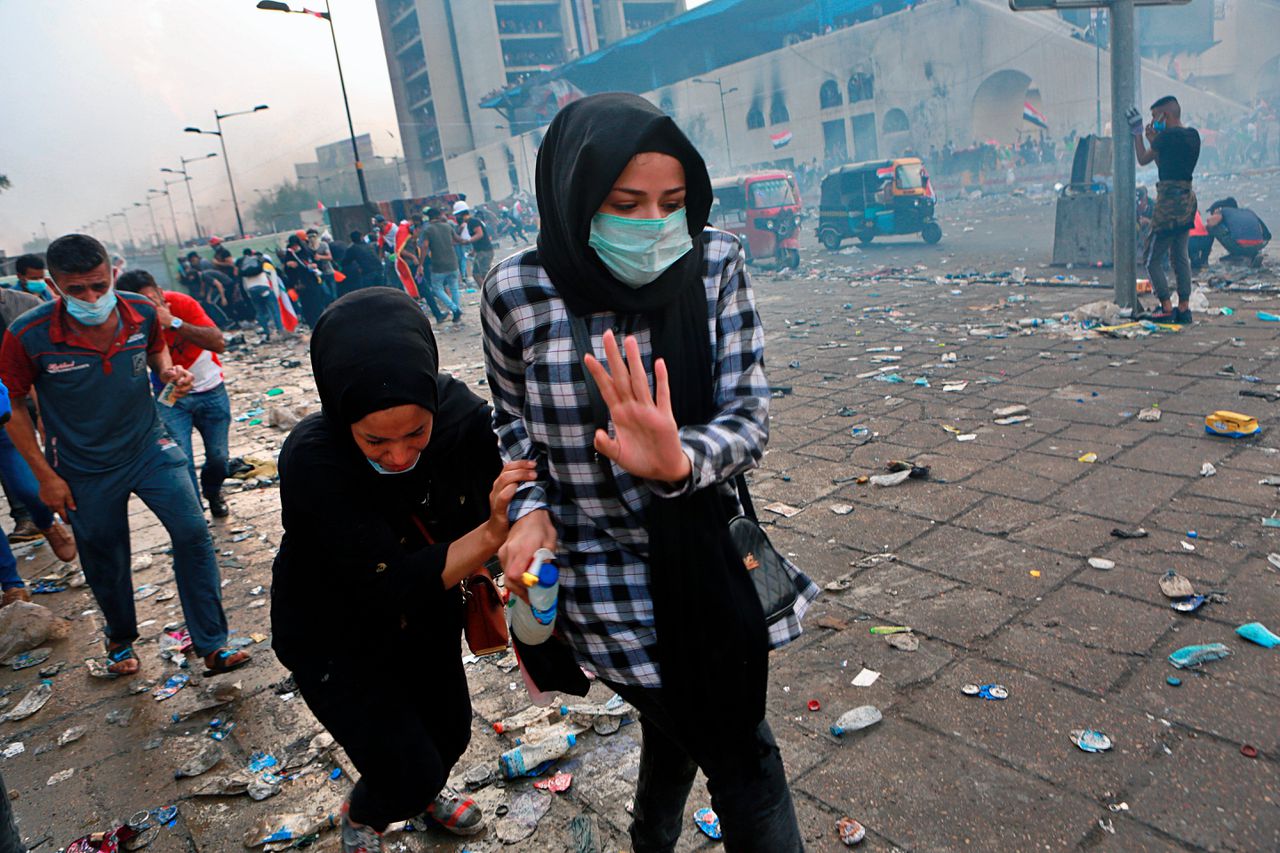 Translated from Dutch daily Leeuwarder Courant, 28 October 2019:
Iraqi security forces have fired tear gas at university students and secondary school pupils in Baghdad. They had taken to the streets to demand the government's departure. During such anti-government protests, more than two hundred people were killed this month.

Young people demonstrated Monday at several places in the country. "No school and no lessons until the regime collapses", protesters chanted in Al Diwaniyah, about 180 kilometres south of the capital. "We took to the streets today to claim our rights", one student said. He complained that after the Iraq war in 2003 the US Americans helped "a bunch of thieves" to power.

Iraq repeatedly had to deal with large-scale protests in recent weeks. Protesters think that the political elite is corrupt and incompetent. Activists said on Sunday that several schools and universities have closed their doors due to the protests. An Iraqi Prime Minister spokesman has threatened "severe penalties" for those who disrupt education.

Young population

The young people seem to ignore the warnings by the authorities. "This is my first day at the demonstrations. I told my mother I was going to school, but instead, I went here", said a girl near Tahrir Square in the capital. In the holy city of Najaf, dozens of theology students took to the streets.

Iraq has a relatively young population. About 60 per cent of the approximately 40 million Iraqis are under the age of 25. Despite the country's large oil reserves, there is a high youth unemployment rate of around 25 per cent.
See also here.
IRAQI FORCES OPEN FIRE ON PROTESTERS At least 14 people were killed and 865 wounded overnight after Iraqi security forces opened fire on protesters in the Shiite holy city of Kerbala. [Reuters]