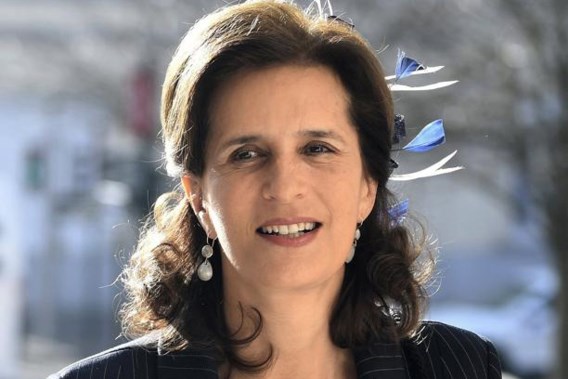 Often, famous actors and royal family members are allowed to get away with things for which authorities punish common people harshly.
Not any more always so in Saudi Arabia. Where, on the one hand, Saudi authorities don't punish Crown Prince Mohammed bin Salman's sister for violence against a plumber, while French authorities also give that princess just a slap on the wrist. But where on the other hand king's daughters are jailed and tortured for advocating women's rights.
Not any more always so in the USA of climate denialist President Trump. 81-year-old actress Jane Fonda was arrested for opposing global warming.
Also, not any more always so in the Britain of Conservative Trump stooge Boris Johnson. Where they arrest a 63-year-old princess for opposing global warming.
Translated from Belgian daily De Standaard, 11 October 2019:
The Belgian princess Esmeralda (63), the half-sister of King Albert and King Baudouin, was arrested in London during a demonstration for the climate. The princess had joined the Extinction Rebellion protest movement.

Esmeralda has confirmed the news on her Twitter account.
Together with other demonstrators, she was arrested in a protest action at Trafalgar Square. She was released again on Friday morning. She announced this by releasing her release paper.

Esmeralda is the daughter of King Leopold III and his second wife Liliane Baels. She is therefore a half-sister of King Albert. The princess was already committed to the climate and had conversations with Anuna De Wever, Kyra Gantois and Greta Thunberg.

The Belgian branch of Extinction Rebellion now fervently hopes that the princess will also show up for their action. That might cause a striking family moment.
As other Belgian royals don't all have a good record on the environment. Eg, hunting of elephants and deer by the king of Belgium.
After all, climate activists want to occupy the gardens in front of the Royal Palace of Brussels on Saturday. "We will call on the king to come out of his palace and declare a state of emergency for the climate", said the activists.