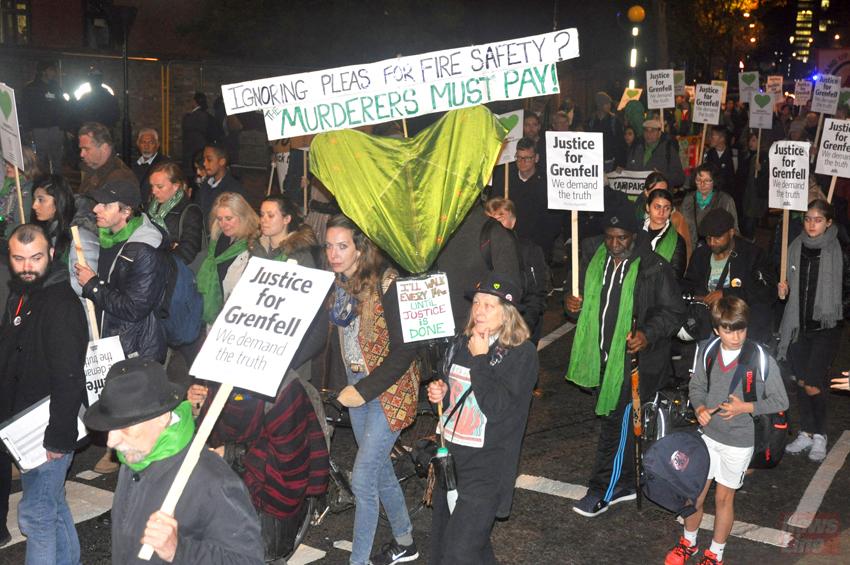 From daily News Line in Britain:
'Bring companies guilty of corporate murder to justice'

12th June 2019

ONE HUNDRED and forty-four workers have lost their lives while on the job in 2017-18, with the GMB at its Annual Conference in Brighton voting to for a resolution which demands that the 'companies behind corporate murder are brought to justice'.

The 144 workplace deaths, the Hazards Campaign insists, are only the tip of the iceberg.

When you add workplace suicides, road traffic accidents, deaths at sea, in the air and on railways, and include members of the public who were killed because of workplace negligence, this totals to around 1,500 people who are killed every year.

On top of this there are another 50,000 deaths caused by work related illnesses such as cancers, lung and heart diseases.

The union also pledges to step up the campaign for changes to health and safety legislation to include a charge of 'Corporate Murder' and work with organisations such as Families Against Corporate Killing (FACK) to make sure families of those killed by employers' negligence get financial compensation as well as justice for the needless deaths of their loved ones.

The motion called for a campaign to strengthen the law and increase the penalties, to prevent killings, life-changing injuries and occupational illnesses that result in misery and hardship for workers and their families.

Meanwhile, a senior police officer has said that criminal charges may never be brought over the Grenfell Tower fire.

Commander Stuart Cundy of the Metropolitan Police gave the bereaved and survivors a kick in the teeth on Monday, saying: 'Even now, coming up to the two-year anniversary, there is no guarantee that we can give that there will be criminal charges.'

Tory housing secretary James Brokenshire was angrily confronted by a Grenfell Tower survivor at an event in Parliament to mark the 2nd anniversary on Monday.

The day after a fire raged through balconies at a housing block in Barking, Willie Thompson, who escaped the Grenfell disaster two years ago, warned Brokenshire he would be held responsible if it happened again and said: 'There's another Grenfell in the post and it is going to land on your door.

'You guys are doing almost nothing. Does it take another Grenfell? I bet you are not losing any sleep at night,' Thompson, a father of two, said angrily.

'Parents are afraid their children will die … One of my best friends in the world was flashing his light (from his flat in Grenfell). That man never came out. Take that image to bed with you,' said Thompson, before walking away.
USA: Safety expert says fatal crane collapse in Dallas, Texas could have been avoided: here.