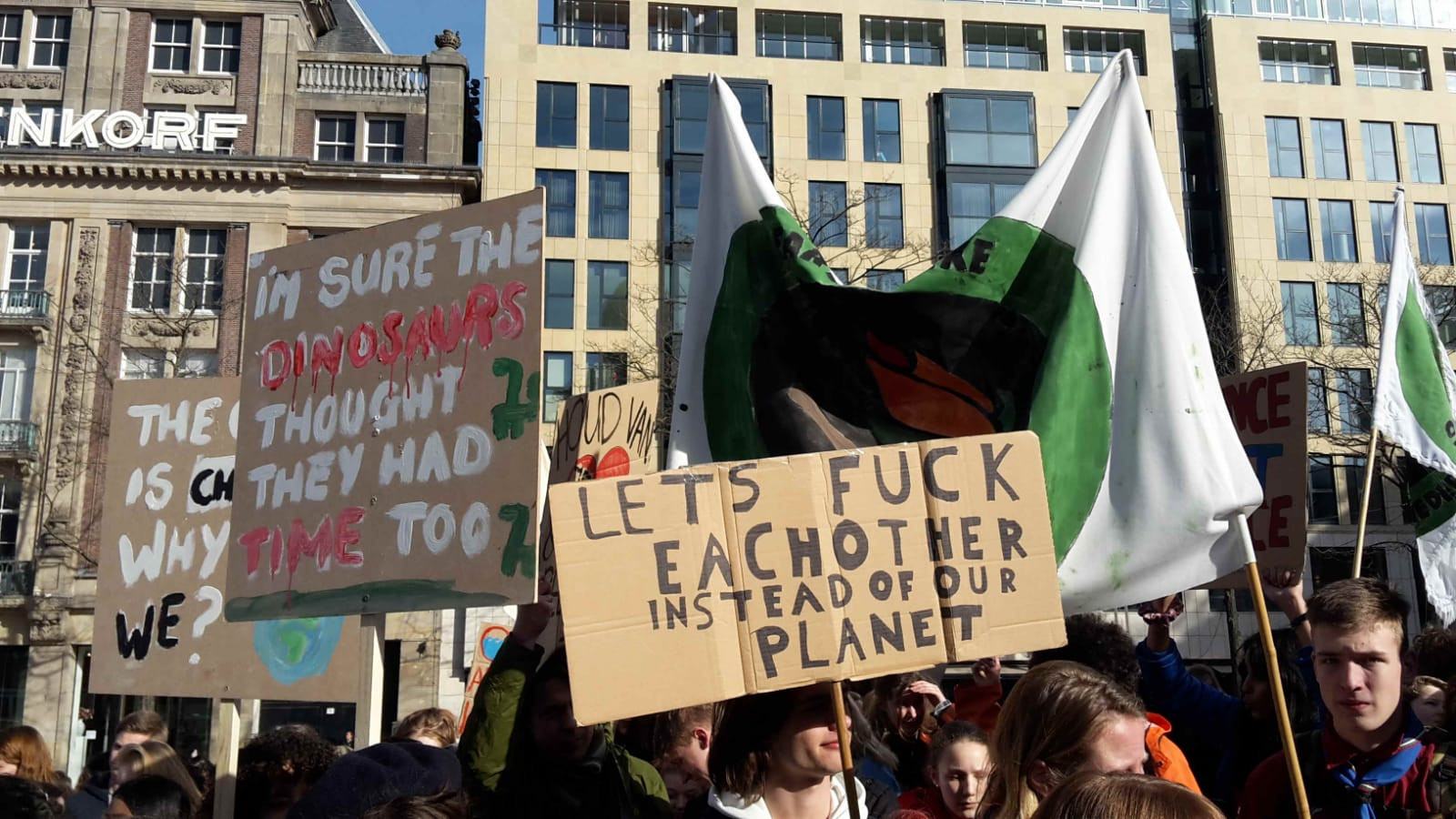 This photo shows pro-climate demonstrators, striking university and high school students, today on the Dam square, Amsterdam, the Netherlands.
Translated from Amsterdam local broadcaster AT5 today:
High school and university students rally at the Dam for a better climate

Hundreds of high school students and university students are protesting at Dam Square this afternoon for a better climate policy. Just like the high school students who were at the Malieveld in The Hague last week, they left school to demand attention for the climate.

The action is organized by the Dutch branch of Students for Climate. This organization has organized protests in many more countries around the world. They were also involved in the organization of the high school student protest on the Malieveld.

The students gathered at 12:00 on the Dam. After some speeches there they will march over the Rokin, the Vijzelgracht and the Weteringsschans to the Leidseplein.