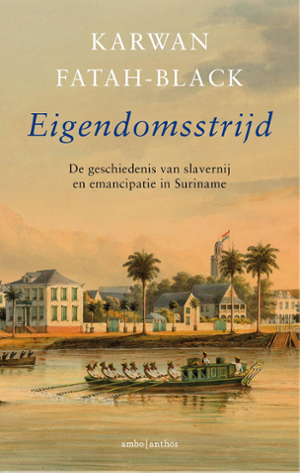 Translated from Leiden University in the Netherlands, 25 September 2018:
Eigendomsstrijd [Ownership struggle]. The history of slavery and emancipation in Suriname

Eigendomsstrijd by the historian Karwan Fatah-Black is a clear and accessible book that offers new insights into the debate about Dutch slavery. It describes the history of slavery and emancipation in Suriname.

In the streets, houses and backyards of Paramaribo the control by the slave owners was difficult to sustain. There a free group began to lay the foundations of a community of their own. While the slave owners were fighting for control over their property, the slaves searched their roads towards freedom in the city and on the waterfront.

On the basis of the lives of these founders, Karwan Fatah-Black describes the period that preceded the definitive abolition of slavery in 1863. The result is a beautiful book that throws new light on Dutch slavery and its legacy.