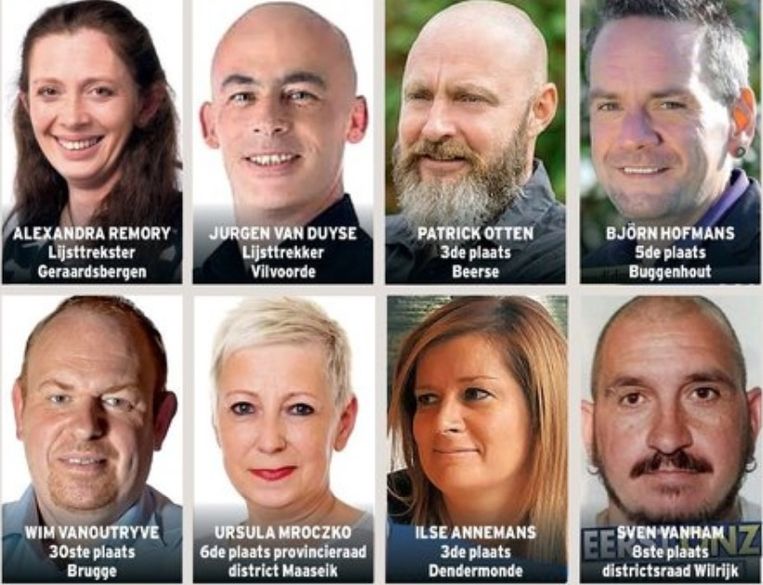 Translated from Belgian daily Het Laatste Nieuws, 2 October 2018:
We discovered fifteen [candidates of the far-right Vlaams Belang party for the 14 October 2018 local elections with nazi sympathies] – only by looking at what appears publicly on Facebook. That goes from likes for Adolf Hitler to statements of support to a terrorist who planned murders to keep Flanders white.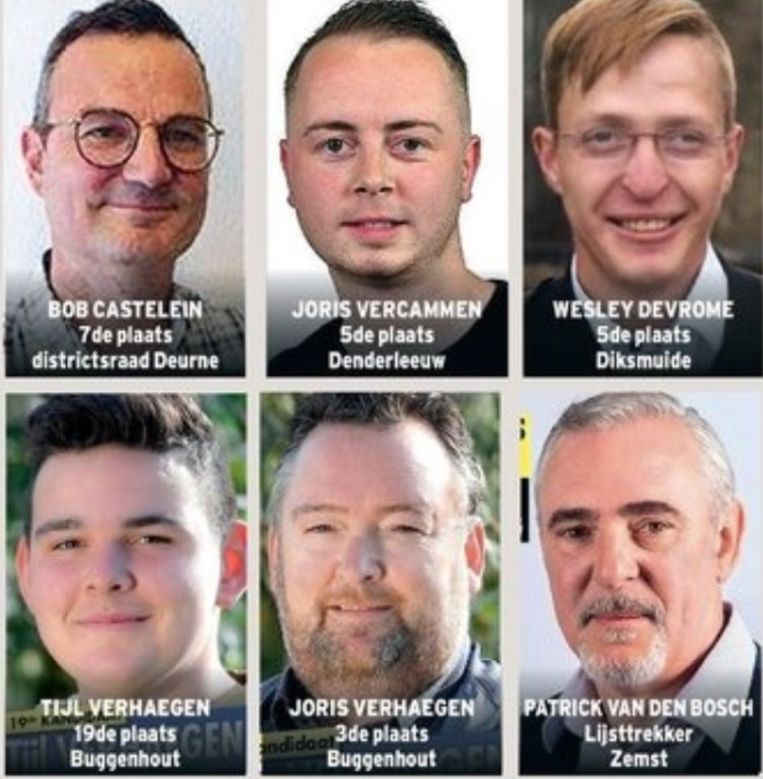 On Saturday 13 October, literally on the eve of the elections, a concert is planned in Lierde in East Flanders. Not in the cultural center, but in a shabby hangar in a private area. …

On Facebook, 72 people have already indicated that they will be there. One of them is Alexandra Remory, number one candidate for Vlaams Belang in neighboring municipality Geraardsbergen. She is in the company of guys who are fond of organizations like Blood & Honour and lavish with swastikas, and also with the organizers these feelings are not far away. "Fifty years ago [the 1940s, when Belgium was occupied by nazi Germany] such an Untermensch would have been crushed to death", one of them writes about asylum seekers. "Now all European governments are handing out subsidies to let such lowly animal species do their thing!"
Even if the Vlaams Belang national executive would like to remove Ms Remory and her fellow Adolf Hitler lovers as candidates because of bad public relations, then that would be impossible: the ballots have already been printed.