This video from Finland is called Helsinki Protests Ahead Of Trump-Putin Summit.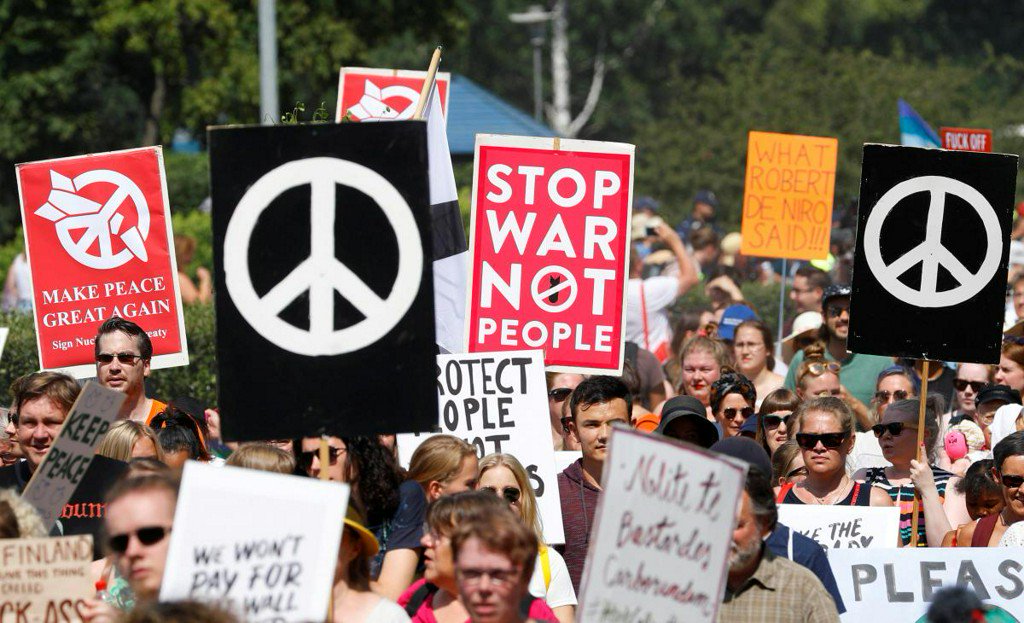 Trump vs. the Democrats: Two reactionary factions fight over foreign policy. 16 July 2018. Monday's scheduled meeting between US President Donald Trump and Russian President Vladimir Putin has been preceded by a massive barrage of propaganda from the Democrats, their allied media outlets and the US intelligence agencies, demanding that Trump intensify military pressure on Russia: here.
US PRESIDENT Trump and Russian President Putin held a historic meeting in Finland yesterday in which they talked about joint cooperation with Israel in dealing with Syria: here.
Who's Thrilled With The Helsinki Summit, Besides Russia? Israel. Read more here.
By Bill Van Auken in the USA, 17 July 2018:
No sooner had the US and Russian presidents finished their joint press conference than CNN's anchor in Helsinki, Anderson Cooper, an heir to the Vanderbilt fortune who interned with the CIA before going into television news, announced to his viewers that they had been "watching the most disgraceful conduct by an American president…that I have ever seen."

"The most disgraceful conduct by an American president"? That's really saying something!

More disgraceful than George W. Bush's launching of a war of aggression against Iraq based on lies, which claimed more than a million lives? More disgraceful than Barack Obama's drone assassination campaign that murdered thousands? More disgraceful than Trump's own savage war on immigrants, in which the deliberate torture of children has become a weapon?