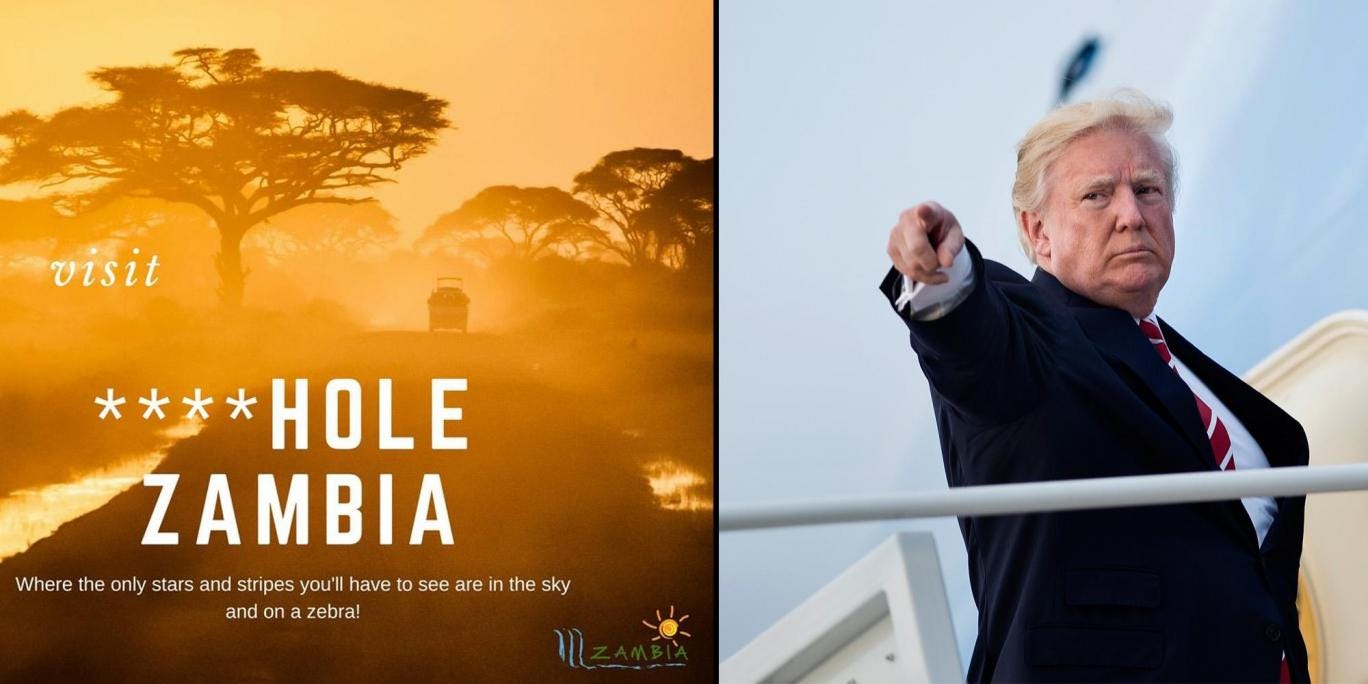 From daily The Independent in Britain today:
African tourism agencies are mocking Donald Trump in the best way

An independent marketing site encouraging tourism in Africa has turned
Donald Trump's alleged use of the term "s***hole countries" into an advertising campaign.

A Zambia tourism facebook page has recently featured an advert which read:

"Visit s****hole Zambia. Where the only stars and stripes you'll have to see are in the sky and on a zebra!

Where beautiful vistas and breathtaking wildlife are our trump card!"

…

The Gondwana Collection, a private tourism operator in Namibia, also released a video recently on Facebook lampooning the alleged comments from the United States President.
Caribbean Association of Cuba rejects Trump's racist remarks: here.
Trump Isn't Crazy, He's Just a Terrible Person: Leading Psychiatrist. The president is more "bad than mad", according to the man who wrote the book on personality disorders: here.
SOUTH AFRICANS PREP FOR RACE WAR These white South Africans are bracing for a race war. And they see Trump as their "ray of hope." [CNN]
Related articles