This 21 October 2017 video is about an eyebrowed thrush eating berries on Vlieland island in the Netherlands.
This Asian species is rare in western Europe. The bird on Vlieland was a young male, not yet one year old. See also here.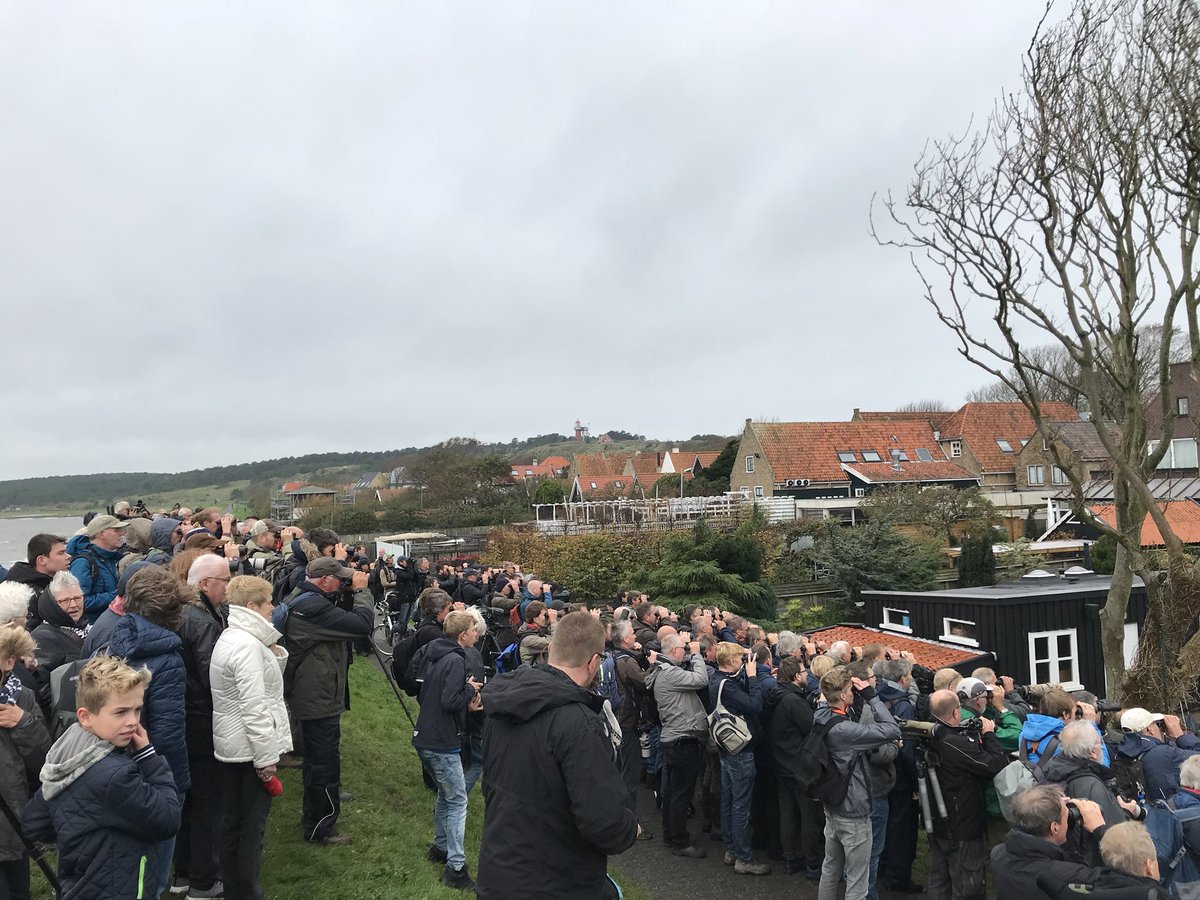 This rare thrush attracted many birders to the dike above the backyards of Vlieland village.
This is also an 21 October 2017 eyebrowed thrush video, but not especially on the Vlieland individual.