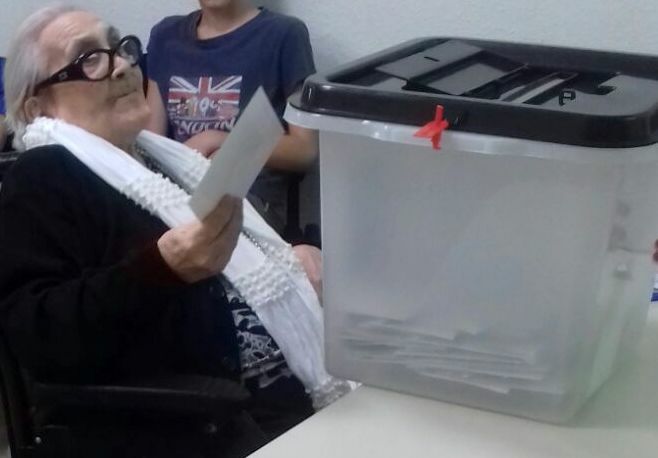 This photo shows 102-year-old Ms Neus Català, survivor of Adolf Hitler's concentration camp for women Ravensbrück during World War II, voting in the Catalan referendum today.
The caption of this photo, translated from Twitter in Catalan says:
a life of anti-fascist commitment. Voting. Resisting. Winning. We, who love her so much.
One can only hope that the police of the rightist Madrid minority government won't injure this 102-year-old anti-nazi woman, like they do today with so many others.
Related articles