This video from Catalonia today shows voters, much happier to be able to vote than people in most countries, at the referendum on whether Catalonia should be independent or continue to be a part of Spain. They are happy that Spanish police violence brought in by the right-wing Madrid minority government to stop the referendum has so far not managed to stop them. This video was at the Guillem de Mont-rodon school in Vic this morning.
The Spanish Guardia Civil police, brought in from outside Catalonia, has fired guns and injured people with bullets; at least 40 people injured, according to Dutch NOS TV.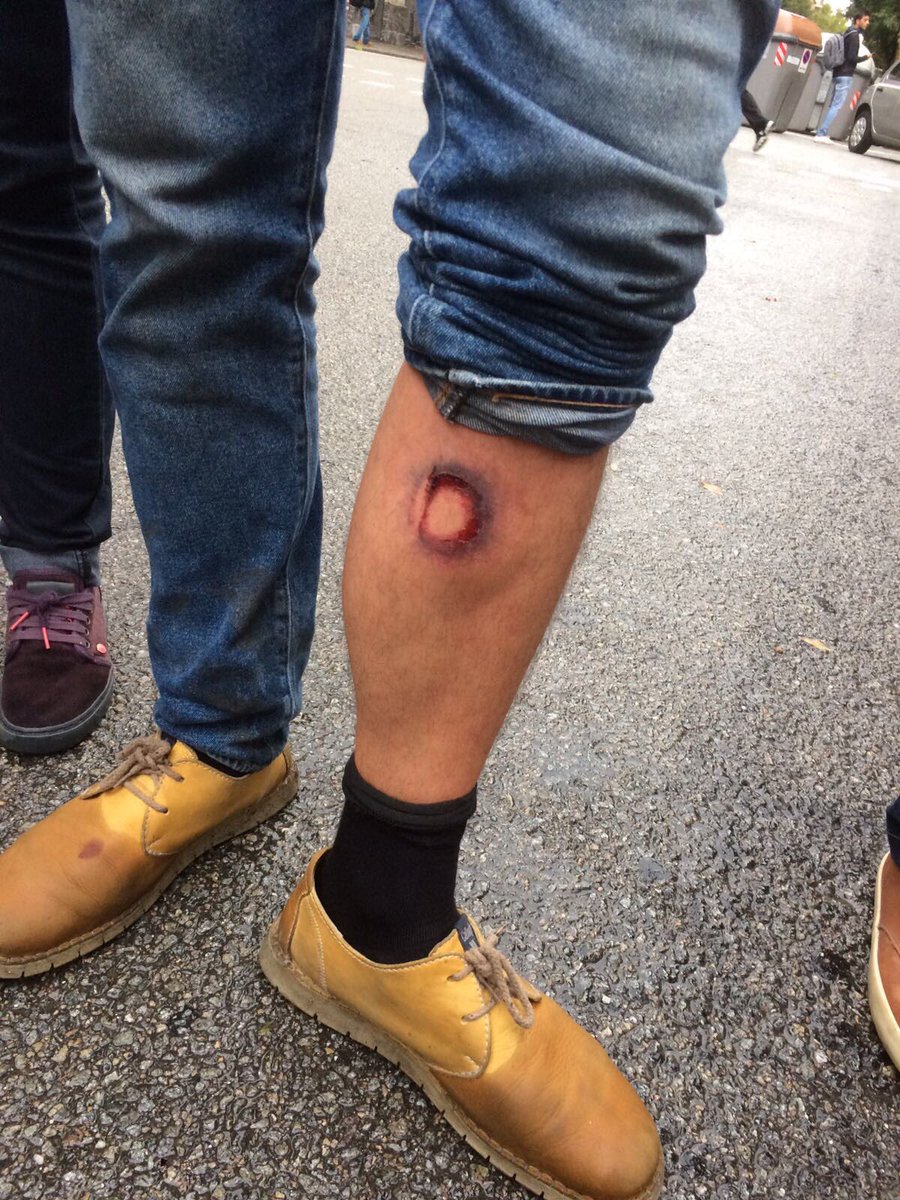 The Spanish government has banned Spanish national radio RNE from reporting on the referendum. The station regrets that.
According to Madrid anti-indepence daily El Pais, the Rajoy minority government plans to punish Catalan regional police for not participating in the Guardia Civil violence.
Police violence against people for wanting to express their democratic opinion. Or for journalism.
Catalan firefighters protect voters against this violence but they cannot be everywhere.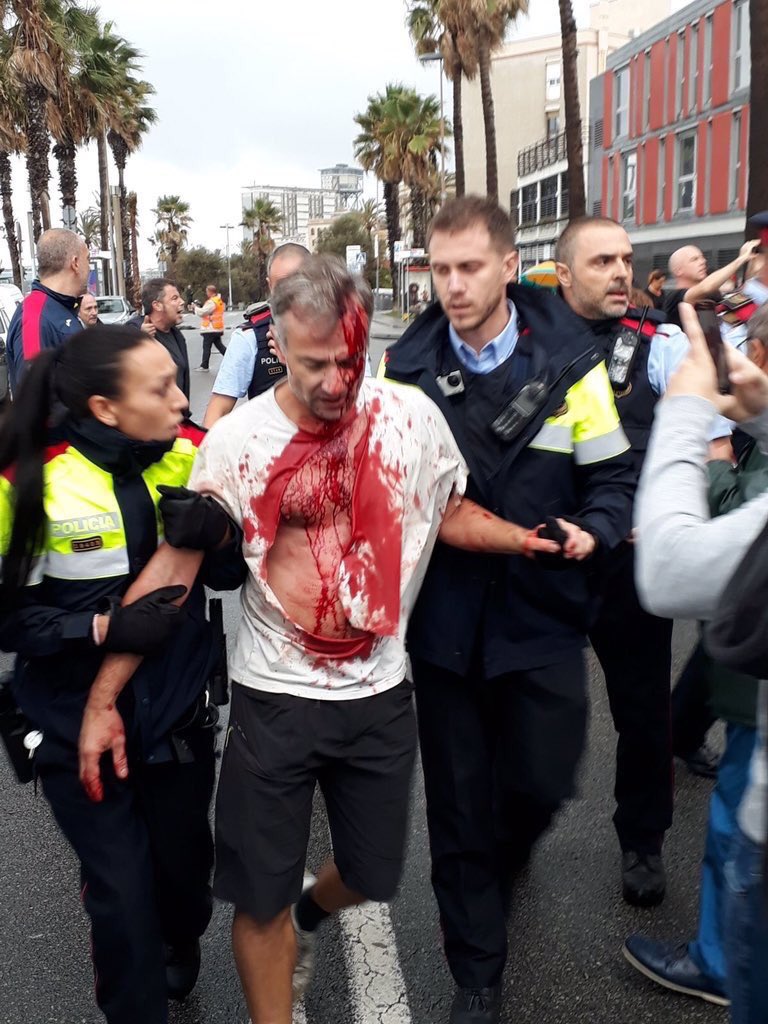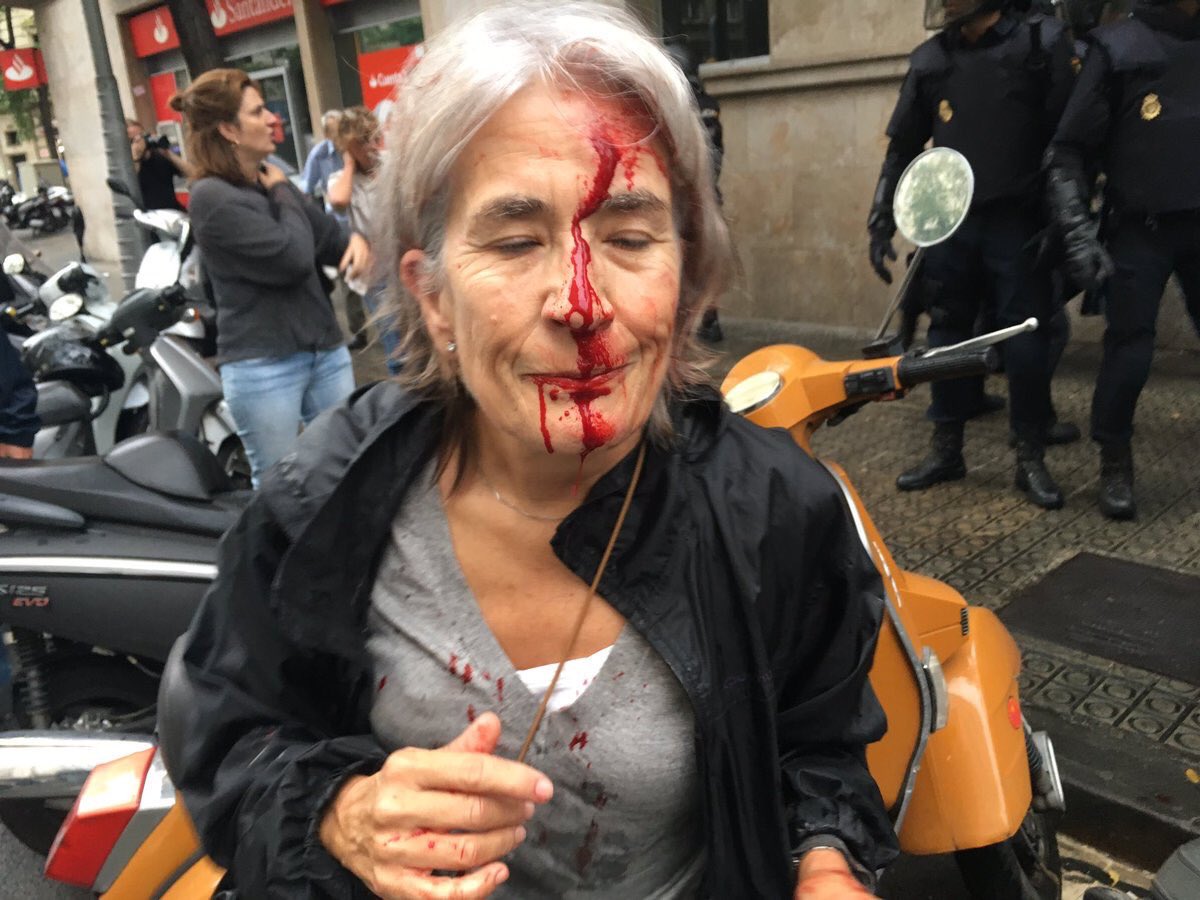 A member of the Irish political party Sinn Fein comments on these photos:
This is how Spain treats democracy. International community must act!
The author of the Harry Potter books, J.K. Rowling, usually a 'moderate' 'Blairite', has spoken out against the police violence.
Jailing of separatist leaders sparks protest demonstrations in Catalonia: here.
Related articles