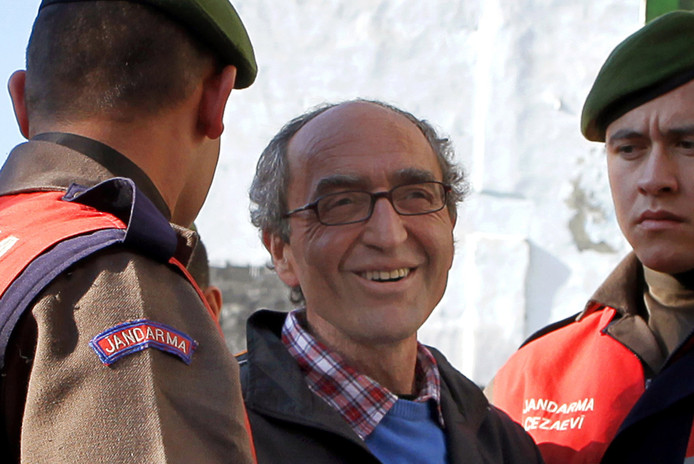 The right-wing government in Spain is a government of the Partido Popular; a party founded by a minister of the late dictator Francisco Franco. Now, they abuse the horrible attack in Barcelona for cracking down on Catalan political opponents and civil liberties. They also abuse it for promoting militarism and Islamophobia for a bloody 'war on terror'.
However, they except a few Muslims from their Islamophobia. The royal family in Saudi Arabia. And President Erdogan of Turkey, who is busy at making his country a dictatorship.
Translated from Dutch NOS TV:
Spain arrests German-Turkish writer at the request of Turkey

Today, 01:15

Spain has arrested Turkish-German writer Doghan Akhanli at the request of Turkey. The German Foreign Minister Gabriel personally engages in this case to prevent extradition.

Akhanli, who is a German citizen since 2001, was arrested at his holiday address in Granada. Why he was arrested was not disclosed.

His lawyer calls the arrest politically motivated. Akhanli has written in the past about the Armenian genocide and human rights violations. After a Turkish coup in 1984 he spent years in jail.

Akhanli emigrated to Germany in 1991. When he returned to Istanbul in 2010, he was arrested for an armed robbery in 1989. He was acquitted, but this was reversed in appeal.