This 15 June 2017 video from London, England is called [London rapper and poet] Akala blames Grenfell Tower fire on neo-liberal capitalism.
By Lamiat Sabin in Britain:
Survivors 'being blackmailed' into unsafe homes

Friday 21st July 2017

SURVIVORS of the Grenfell Tower fire are "almost being blackmailed" into accepting temporary homes that are unsafe and unsuitable.

Residents are being told that they will be made "intentionally homeless" if they refuse offers by the Tory-run Royal Borough of Kensington and Chelsea council despite government assurances that this would not occur, shadow housing secretary John Healey told the Commons yesterday.

Conservative MP Bob Blackman said the threats were akin to blackmail.

Mr Healey told Communities Secretary Sajid Javid that 169 families lost their homes following the fire but only 10 have moved out of emergency hotels and hostels with 25 more offered a temporary home they feel they can accept.

He said: "Residents offered accommodation with damp, leaks and lack of full furnishing, residents shown somewhere with too few bedrooms for their children and residents also being made an offer but then told the details will only follow afterwards."

Mr Javid replied: "There is a very low level of confidence by the residents, perfectly understandably so, and we see that last night with the local meeting in the council."

The meeting held by Kensington and Chelsea council on Wednesday night was interrupted by shouts of "resign" and "shame on you" from Grenfell residents in the public gallery.

One resident stood up and shouted: "You've let the dead down, now you want to come for the living" as survivors said they had no confidence in the council.

The first meeting with Elizabeth Campbell as newly elected leader had to be called to an early end as a survivor of the disaster collapsed after she finished speaking.

Protesters carrying "Justice for Grenfell" signs gathered outside.

At least 80 people have been confirmed dead after the devastating tower block fire last month. Hundreds more have been displaced or declared "missing" but are believed to have died.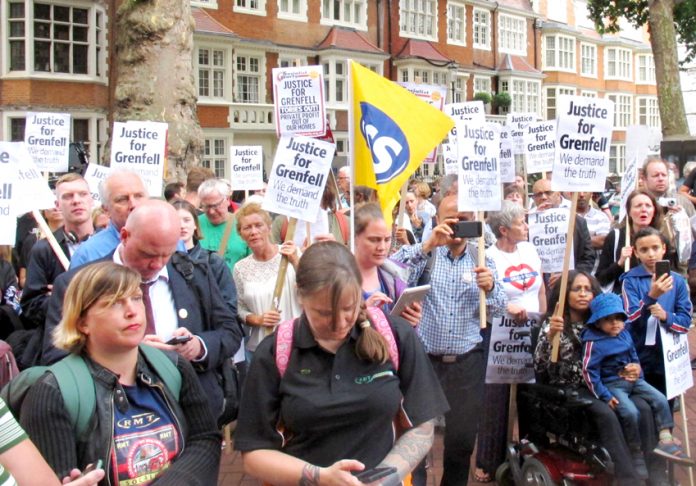 'RESIGN AT ONCE!' – Grenfell Tower survivors tell Kensington Council. TORY council leader Elizabeth Campbell was called a 'murderer' and told to immediately resign by survivors of the Grenfell Tower tragedy after they pushed their way into the Kensington council: meeting on Wednesday night: here.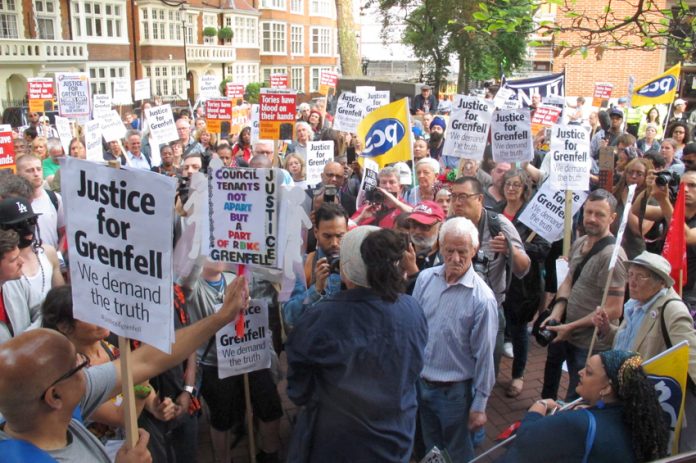 Hundreds of demonstrators demanding justice for the victims of the Grenfell Tower inferno – survivors and relatives of the victims forced their way into the meeting of Kensington and Chelsea Council on Wednesday evening. 'TORIES out!' 'Resign!' shouted angry Justice for Grenfell demonstrators on Wednesday night, lobbying the first meeting of Kensington and Chelsea Council since the fire tragedy: here.
Related articles