This 2016 cartoon shows European Donald Trump fans; from left to right, Marine Le Pen, leader of the French neo-fascist National Front party; Geert Wilders, a good friend of Ms Le Pen and leader of the xenophobic PVV party; and Frauke Petry. Frauke Petry was leader of the German extreme right AfD party, but has meanwhile been kicked out as the party thought even she was not racist enough.
Recently, a committee of all political parties represented in the local council of Arnhem city in the Netherlands decided that they wanted ex-MP Ahmed Marcouch as new mayor.
Mr Marcouch is of Moroccan ancestry.
Dutch NOS TV reports that today, xenophobic MP Geert Wilders demonstrated in Arnhem against Marcouch becoming mayor. Wilders hates Moroccans.
Among the participants in Wilders' demonstration were members of the Nederlandse Volks-Unie (NVU). This neonazi party commemorates Adolf Hitler's failed 1923 Munich beer hall putsch. They lay flowers on the grave of Peter Ton, a Dutch nazi paramilitary thug, killed in 1940 when Hitler occupied the Netherlands. They lay flowers on the grave of Mrs Florentine Rost van Tonningen, the widow of the leader in parliament of the Dutch NSB nazis, and herself a neonazi until her death.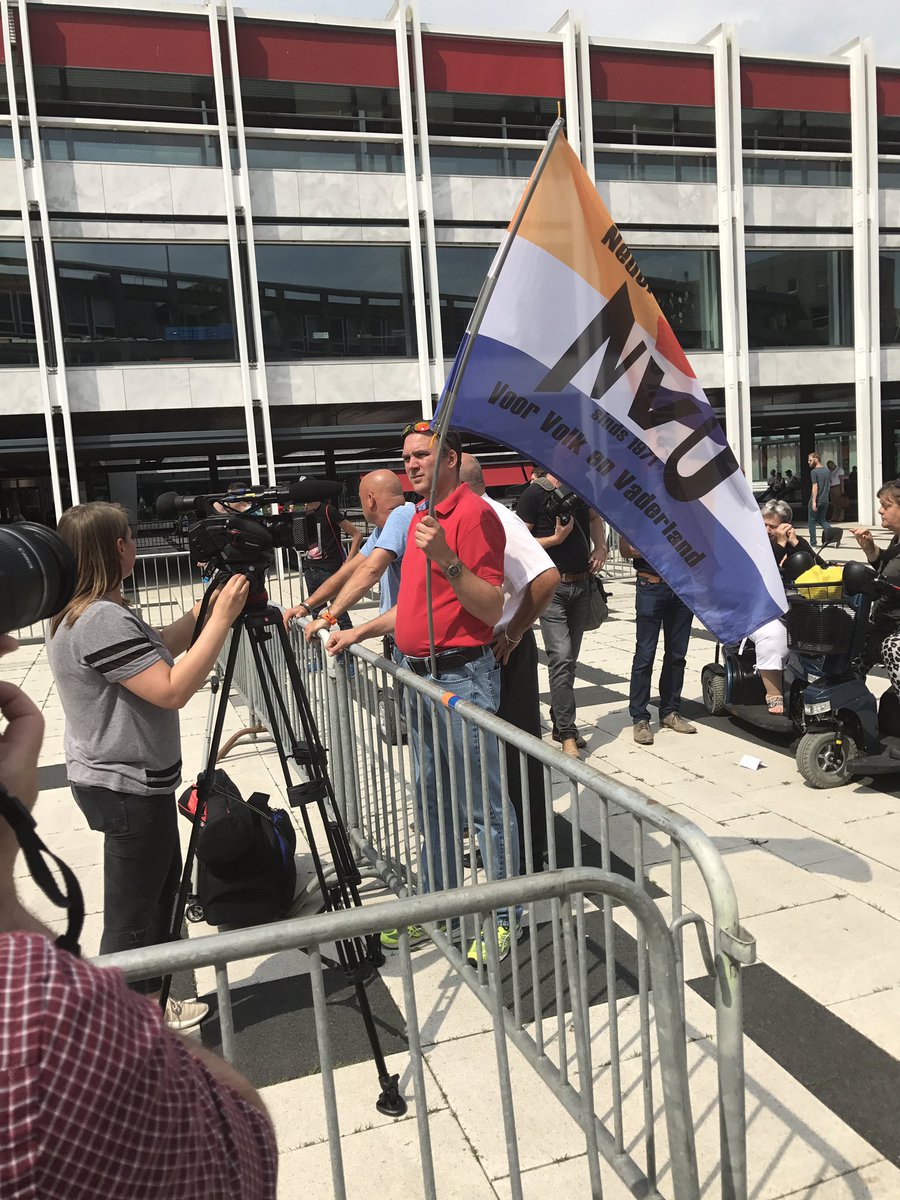 This photo shows NVU participants of Wilders' demonstration. Constant Kusters, their fuehrer, carries an orange-white-blue flag, which used to be the flag of the Dutch 1930s-1940s NSB nazis. On it, the letters NVU, and the slogan Voor Volk en Vaderland (For nation and country. Voor Volk en Vaderland is a line of the song of the NSB paramilitary gang WA, of which Peter Ton was a member. Volk en Vaderland was the name of the NSB weekly paper).
Also participating in Wilders' anti-Moroccan demonstration were members of Pegida, an Islamophobic organisation of which the German leader Bachmann is an Adolf Hitler copycat.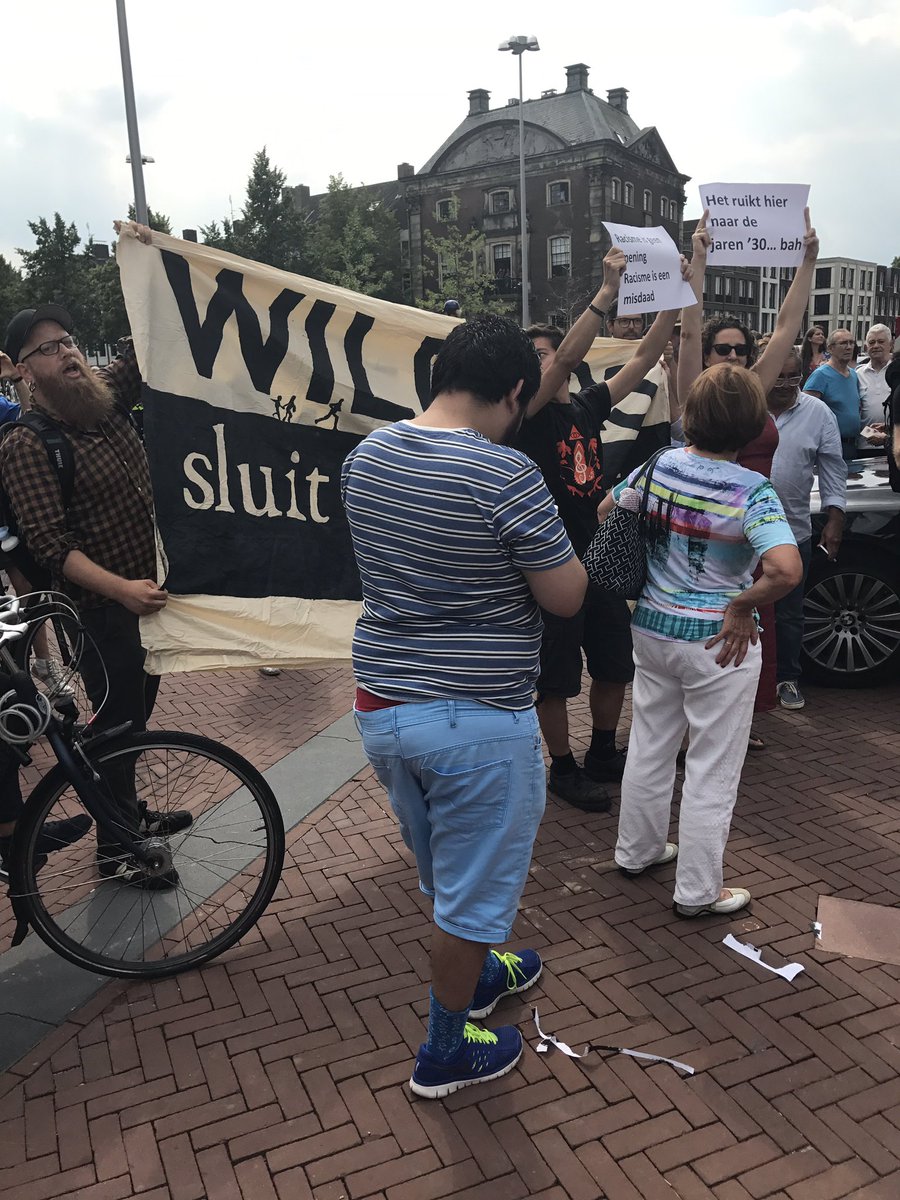 Many anti-racists were present to protest against the Wilders-NVU-Pegida rally.
The banner on the left of this photo says Wilders excludes. The sign on the right says: This smells like the 1930s … bah!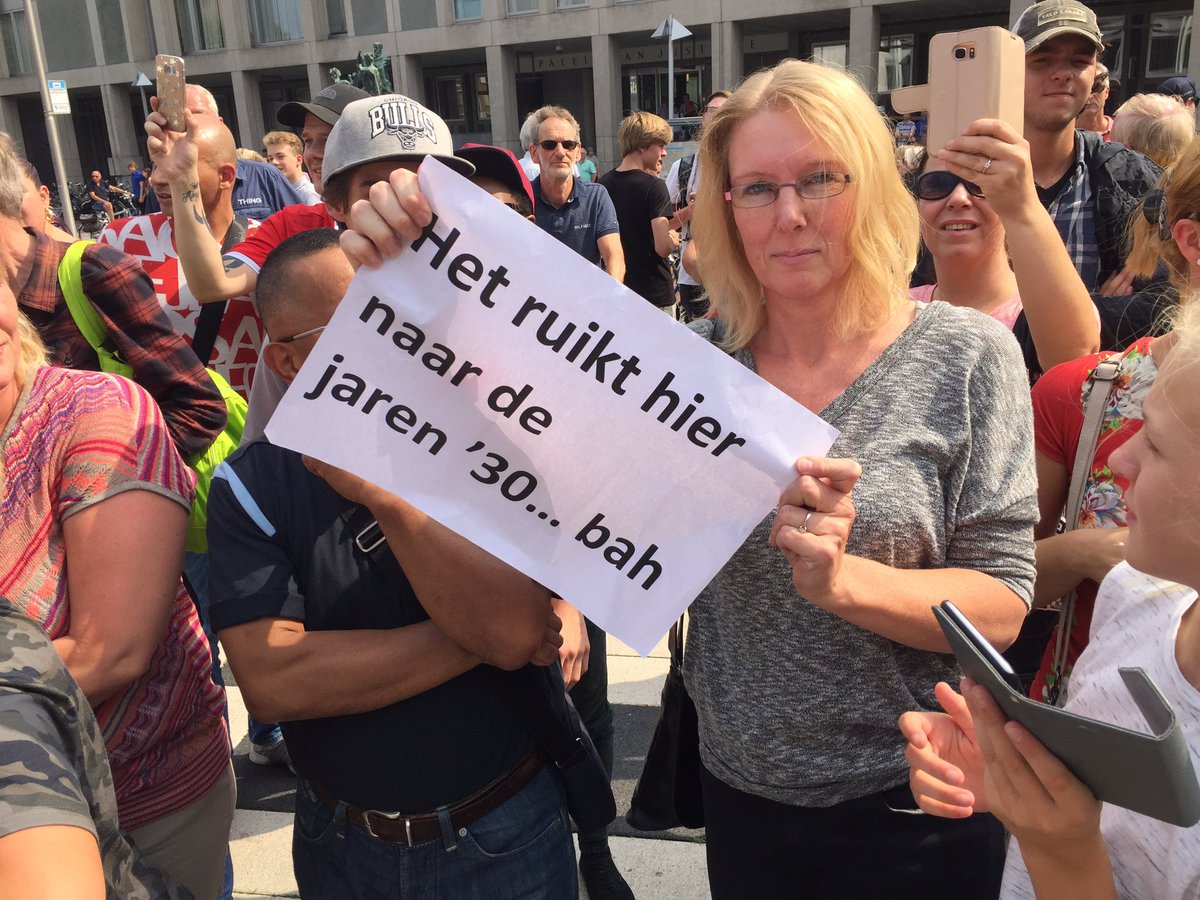 Here is another photo of that sign.
Related articles