This video from London, England says about itself:
Tory [Conservative] Minority Government Under Pressure As 95 Tower Buildings Found To Have Illegal Cladding

27 June 2017

The Tory Party led minority government is coming under increasing external and internal pressure as 95 out of 95 tower buildings tested have been found to have illegal and unsafe cladding.
So, not only the Grenfell Tower residents warned London Conservative Kensington and Chelsea local council that a fire disaster would happen; and got censorship threats instead of pro-fire safety action in response. So did the fire brigade.
From the BBC in England today:
Fire brigade raised fears about cladding with councils

By Andrew Hosken The World Tonight BBC Radio 4

London Fire Brigade warned all 33 councils about the potential risks of external cladding on tower blocks in May this year, the BBC has learned.

It followed tests on panels from a high rise that suffered a fire last August.

The insulation panels were made up of polystyrene and plywood, and tests concluded they were the likely cause of the fire spreading up the outside.

The fire brigade urged councils to review their use and "take appropriate action to mitigate the fire risk".

External cladding has been identified as a potential factor in the rapid spread of the fire at Grenfell Tower, which is thought to have left at least 79 people dead.

It was also highlighted at the coroner's inquest into a fire at Lakanal House in Camberwell in 2009, which led to the deaths of six people, including three children.

Further tests

The fire brigade's letter followed a blaze which broke out on the seventh floor of Shepherd's Court in Shepherd's Bush, west London, on the afternoon of 19 August 2016.

The cause was a faulty tumble dryer. The fire spread up six floors along the outside of the building. No-one was injured but some people suffered from smoke inhalation.

The BBC has seen documents relating to Shepherd's Court, including a report commissioned by the fire brigade, which highlighted the external panels attached to the windows of the 1970s tower block as a probable cause of the fire's spread on the outside of the building.

The report – first obtained by Inside Housing magazine – was compiled by fire specialists Bureau Veritas which tested the panels beneath the windows.

The fire experts found that panels withstood initial contact with fire but as it developed further, the polystyrene foam under the thin metal sheet began to melt. The metal sheet could then fall away exposing the foam and plywood beneath.

In its letter last May, following that report, the fire brigade urged councils to consider carefully the arrangements for specifying, monitoring and approving "all aspects of future replacement and improvement of building facades" including insulation panels and in-fill panels.

The letter also stated councils should ensure the works complied to building regulations "to secure public safety and minimise fire losses".

Councils were "strongly" urged to make sure information on all replacement windows and facades was made available to fire risk assessors, and to undertake mitigation measures to "ensure any potential fire spread does not pose a risk to health and safety".

Hammersmith and Fulham Council which owns Shepherd's Court is currently conducting further tests on the panels. …

Meanwhile, two leading fire experts have described as "complete garbage" the current system for checking fire safety in buildings, and said it had failed to prevent tragedies including the Grenfell Tower and Lakanal House fires.

Prof Arnold Dix and Arnold Tarling said the fire risk assessment system was "atrocious" and "garbage".

Mr Tarling, who has repeatedly warned about tower block safety, said the assessments can be carried out by "inexperienced and unqualified people".

He said the responsibility for fire risk assessments had been taken from fire brigades in 2005 and turned into a self-certification exercise that could be carried out by anyone.

"I see garbage day in and day out on these reports. Some of them are not fit for burning. They're complete rubbish and people's lives are depending upon reports that are totally utterly worthless, that lead to a false sense of security.

"They're done by privately employed people or maybe in-house people and are required under the fire safety order.

"The parts of the building that they cover will be all the places where a workman would work or a postman would go, including staircases, landings and boiler rooms. It excludes everything inside the flat; it excludes the external walls."

Experts have also told the BBC the risk assessments do not take account of the outside of tower blocks, including cladding.

The Fire Brigades Union described the mandatory forms as "not fit for purpose" and said that anyone could set themselves up as a fire risk assessor and that no training or qualifications were necessary.

David Sibert, an experienced fire fighter and qualified fire engineer who advises the union, told the BBC the government had failed to respond to demands from the fire industry to reform the system following the Lakanal House blaze.

"There are no controls on who can be a fire risk assessor or the competence or the skills that they should have," he said.

"Following the fire at Lakanal House the fire industry pushed the government very hard to require fire risk assessors to have certain qualifications or to be on certain registers but we didn't get any traction from government at all."

A fire risk assessment for Shepherd's Court conducted in October 2015 – before the blaze -identified the external panels as a possible fire risk.

Hammersmith and Fulham Council, which owns the block, insisted that the fire risk assessor was "trained and qualified".

But in its response to the London Fire Brigade in November 2015, the council admitted it did not know there was any probable risk with the panels.

"We are surprised to hear of any fire risk associated with façade," the council wrote, "as we had no knowledge of this prior to your letter."

…

Prof Arnold Dix, from the West Melbourne School of Disaster, described the letter to councils as "about the strongest warning you could get".

He said: "This is yet another example of an informed authority – in this case a fire brigade – and the best thing they can do is make a warning about something that they are obviously really, really concerned about.

"It's no different in substance to what the coroner did after the 2009 fire at Lakanal House.

"The coroner made a whole lot of recommendations that weren't acted on.

"It's just another example of the toothless nature of the administration of fire safety in the UK."

A statement from the Home Office said the law clearly sets out that the person responsible for the building has a duty to undertake a fire risk assessment and put in place adequate and appropriate fire precautions or "bring in a competent fire risk assessor to undertake it".
Grenfell Tower fire: German flats cleared amid cladding fears: here.
This video from London, England says about itself:
Eartha Pond on Grenfell Death Toll: "The Maths Doesn't Add Up" | Good Morning Britain

26 June 2017

[Grenfell Tower aid volunteer, soccer player and local] Councillor Eartha Pond says that far more people died in the Grenfell Tower fire than the official figure of 79.
From the BBC in England today:
London fire: Fire safety risk inspections pointless, says expert

By Rebecca Cafe, BBC News

The system to assess fire safety of high-rise buildings in the UK is "pointless", a leading expert claims.

Fire risk assessments (FRAs) carried out by councils do not consider factors such as external cladding, inspections of which are under way.

It is feared cladding helped spread a blaze that killed at least 79 people at Grenfell Tower, which was not deemed a high-risk during inspections in 2016.

Prof Arnold Dix said the FRA system was simply a "box-ticking exercise".

Prof Dix, an independent disaster investigator who looked into the Lakanal House fire, in Camberwell, which saw six people killed in 2009, said the fact Grenfell Tower burnt so fast despite being deemed only a medium risk showed FRAs did not work.

'One-sided assessment'

Councils across the country are carrying out FRAs following the tower block fire.

London Fire Commissioner Dany Cotton has written to all housing providers urging them to carry out FRAs.

But Prof Dix said this was "pointless" as the same checking system had failed twice – in Lakanal and Grenfell.

He said FRAs did not look inside individual properties and did not need to see how the building was originally designed to evacuate people, meaning it was "like having a full health check and only checking the tonsils".

Prof Dix added the assessments did not take into consideration important factors such as:

How many people live in/use the building
If household appliances are a high fire-risk because they are very old
If extra beds have been brought in that are highly flammable
If residents have changed the inside of their flat by removing fire doors or altering walls
The ability of people to leave their homes quickly

"Fire assessments are a box ticking exercise. Any real expert needs to view the building in entirety and that is not happening," he said.

"They are a one-sided assessment by someone who doesn't know the building."

According to the Fire Protection Association, FRA compliance is only a guarantee of "evacuation before collapse" in the event of a fire.

But Prof Dix said people in tower blocks with a high risk should not panic as he did not trust the reliability of the reports.

Legally, a sufficient FRA is required on all buildings in England; however, there is no fixed period for a review, although they must be updated if materials used in the building are changed.

Each assessment is also subjective to the experience of the person carrying out the check.

FRAs are carried out on all types of buildings such as hospitals and schools, not just tower blocks.

Howard Passey, principal consultant at the Fire Protection Association, said it was best practice for FRAs to be carried out every year.

What assessments look at:

Fire escape routes – a staircase should be able to protect against a fire for 60 minutes
Emergency lighting, signage
Fire doors
Alarms
Electric cabling/gas pipes

Source: Fire Protection Association

But BBC London research shows this has not been happening across council-maintained tower blocks in the city.

It shows there are 16 council-run tower blocks with a high-risk rating, which means the building would not be considered able to contain the spread of a fire.

Figures obtained by 30 out of 33 councils also show 419 tower blocks received the medium-risk rating.

Of the 21 tower blocks managed by Kensington and Chelsea Council, which includes Grenfell Tower, all were rated as having a medium FRA rating.

Tower Hamlets has eight tower blocks which have been assessed to have a substantial fire risk.

In a statement it said residents had been contacted to say FRAs had been carried out in all its blocks in the past nine months.

Since the Grenfell Tower blaze further assessments were carried out.

"Works are scheduled to take place in the next 10 days which were agreed with the London Fire Brigade after joint inspections took place," it said.

"We are working to ensure that the works are completed as soon as possible."

Tower blocks with a high/substantial fire risk:

Fred Wigg and John Walsh towers in Waltham Forest
Daubeney, Lewisham
Bisley House, Wandsworth
Pangbourne and Moulsford towers in Islington
Somerton and Mary Greentower in Camden
Alzette, Brewster, Brodick, Modling, Offenbach, Puteaux, St Gillles and Velletri House in Tower Hamlets

It said further fire safety advice had been given to residents "to prevent a fire in the home" and reassurance has been given that they "are safe to remain in their homes".

Mayor John Biggs said however, the recommendations for changes it had received "were not unmanageable".

Hammersmith and Fulham, Westminster, Lambeth and Newham councils were all unable to provide their latest FRAs.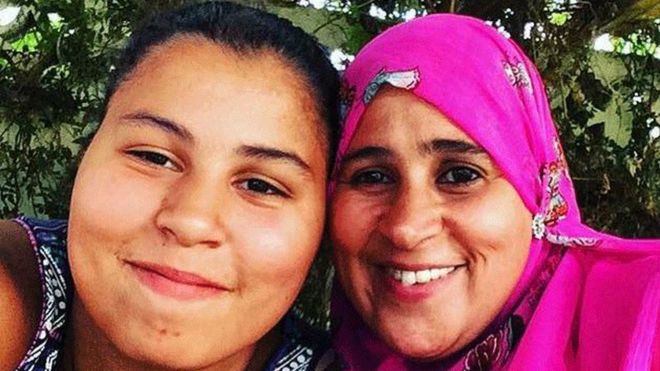 From the BBC in England, 27 June 2017:
Grenfell Tower victim's name wins Philip Pullman auction

A character in a new Philip Pullman book is to be named after a teenager feared dead in the Grenfell Tower fire, following an auction bid of £32,400.

Pullman offered the right to name a character in his new book as a lot in the Authors For Grenfell Tower auction, which raised money for victims.

Teacher James Clements had originally bid £1,500 to name the character after his ex-pupil Nur Huda El-Wahab, 15.

Organisers say 448 people eventually added bids to his to secure the lot.

Mr Clements said he used to teach Nur Huda, who lived on the 21st floor of the west London tower block, where [at least] 79 people are feared to have died in the fire on 14 June.