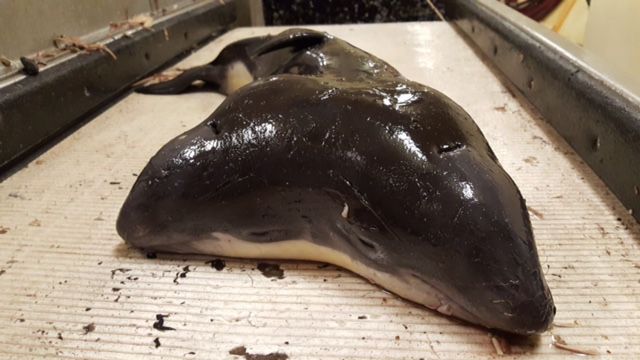 From Deinsea, Online Journal of the Natural History Museum Rotterdam in the Netherlands:
The first case of conjoined twin harbour porpoises Phocoena phocoena (Mammalia, Cetacea)

7 June 2017

ABSTRACT

The harbour porpoise (Phocoena phocoena) is the smallest and most abundant cetacean in NW European continental shelf waters. Their global abundance numbers at least ~700,000 individuals. Within the North Sea, total abundance has recently been estimated at approximately 345,000 animals. The species reproduces at a rate of one offspring every 1-2 years. In this article we describe a case of conjoined twins in the harbour porpoise: a parapagus dicephalus bycaught in the Southern North Sea in May 2017. Reports of conjoined twins in wild mammals are extremely scarce.

This case concerns the second known case of twinning and the first case of conjoined twins in P. phocoena, the fourth known case of parapagus dicephalus in any cetacean species and the tenth known case of conjoined twinning in a cetacean species.