This is a fulmar video from Norway.
From Wageningen Marine Research in the Netherlands:
Stomach contents of fulmars in the Netherlands indicate that the marine litter situation off the Dutch coast over the last decade has shown slow but significant improvement. EcoQO performance, that is the proportion of fulmars exceeding a threshold value of 0.1 gram of plastic in the stomach, is currently 53%. Although still far off the long term goal set by OSPAR, aiming at a reduction of this figure to below 10%, the direction of change is positive.

Clear-cut cause-effect relations are hard to show, but likely increased awareness and measures among public, stakeholders and authorities are gradually taking effect.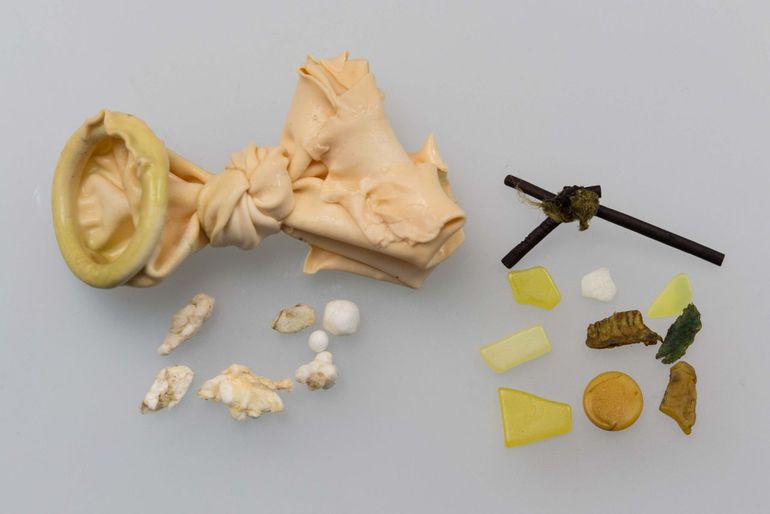 This photo shows a fulmar's stomach contents, including a big piece of balloon rubber.
YOU PROBABLY EAT PLASTIC ALL THE TIME "One in four fish has plastic in its gut, according a recent study. Plastic particles have also been found in oysters and mussels. If you eat a lot of shellfish, for example, you might be consuming 11,000 pieces of plastic a year." And it even seeps into your salt. [HuffPost]
Related articles