Translated from Dutch NOS TV:
Two policemen prosecuted for death of Mitch Henriquez [in The Hague in the Netherlands]

Today, 12:01

Two of the five police officers involved in the arrest of Mitch Henriquez will be prosecuted. The public prosecutor announced that this morning.

The two policemen are suspected of abuse causing a person's death. They are also charged with manslaughter. The public prosecutor says the policemen did not intend to kill Mitch Henriquez, but they have used too much violence.

One of them did a chokehold, while the other one hit Henriquez on the nose and used pepper spray. The 42-year-old Aruban died by suffocation. …

The prosecution service concluded earlier that Henriquez was killed by police brutality. He had not been using drugs and did not drink too much. The police have suspended the five officers involved after the incident. The internal investigation about these police officers is still ongoing.

Surviving relatives of Henriquez called this summer for clarity. They thought that the prosecution decision took far too long to materialize.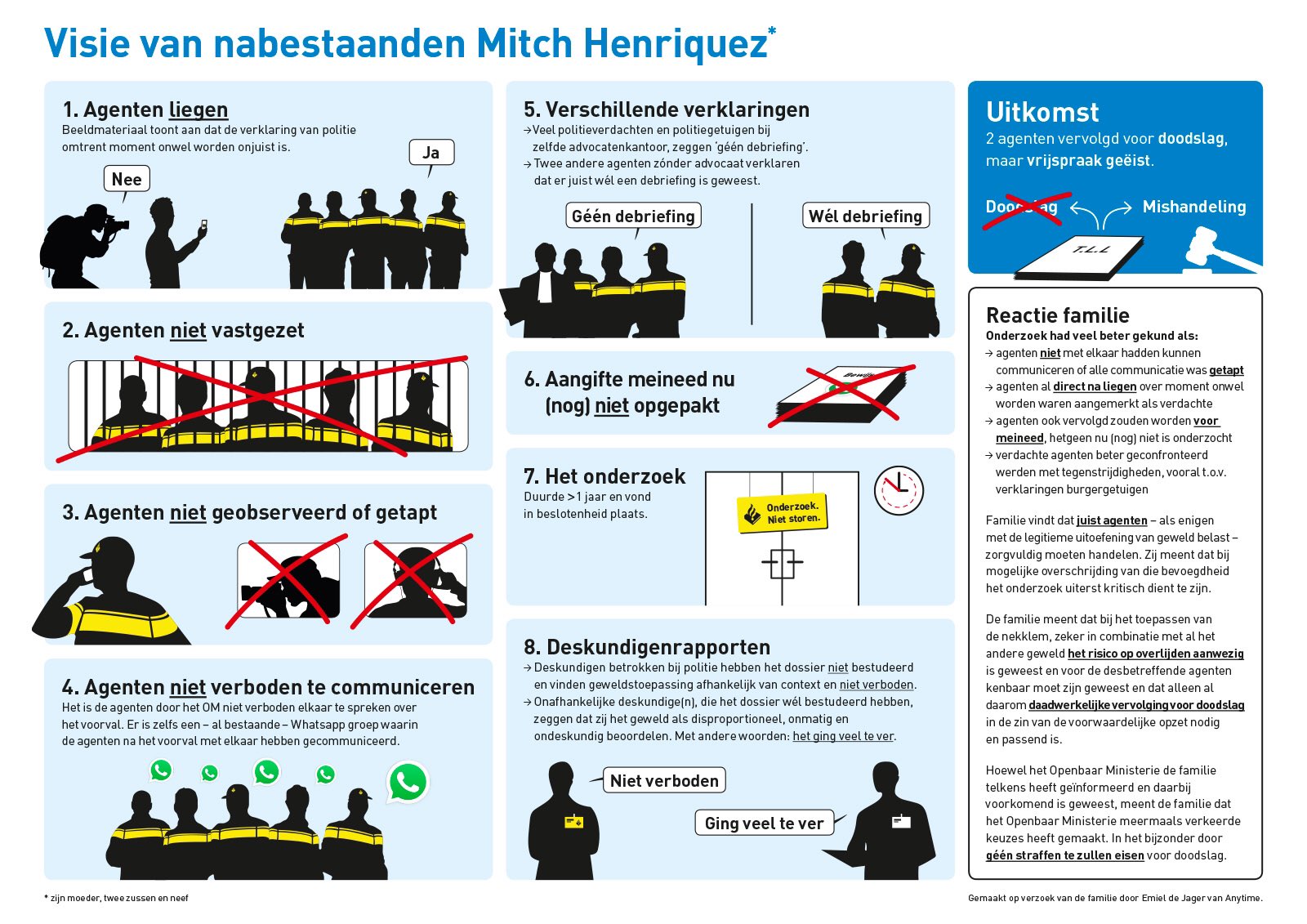 This Dutch language infographic shows how Mitch Henriquez' relatives see his death.
Related articles