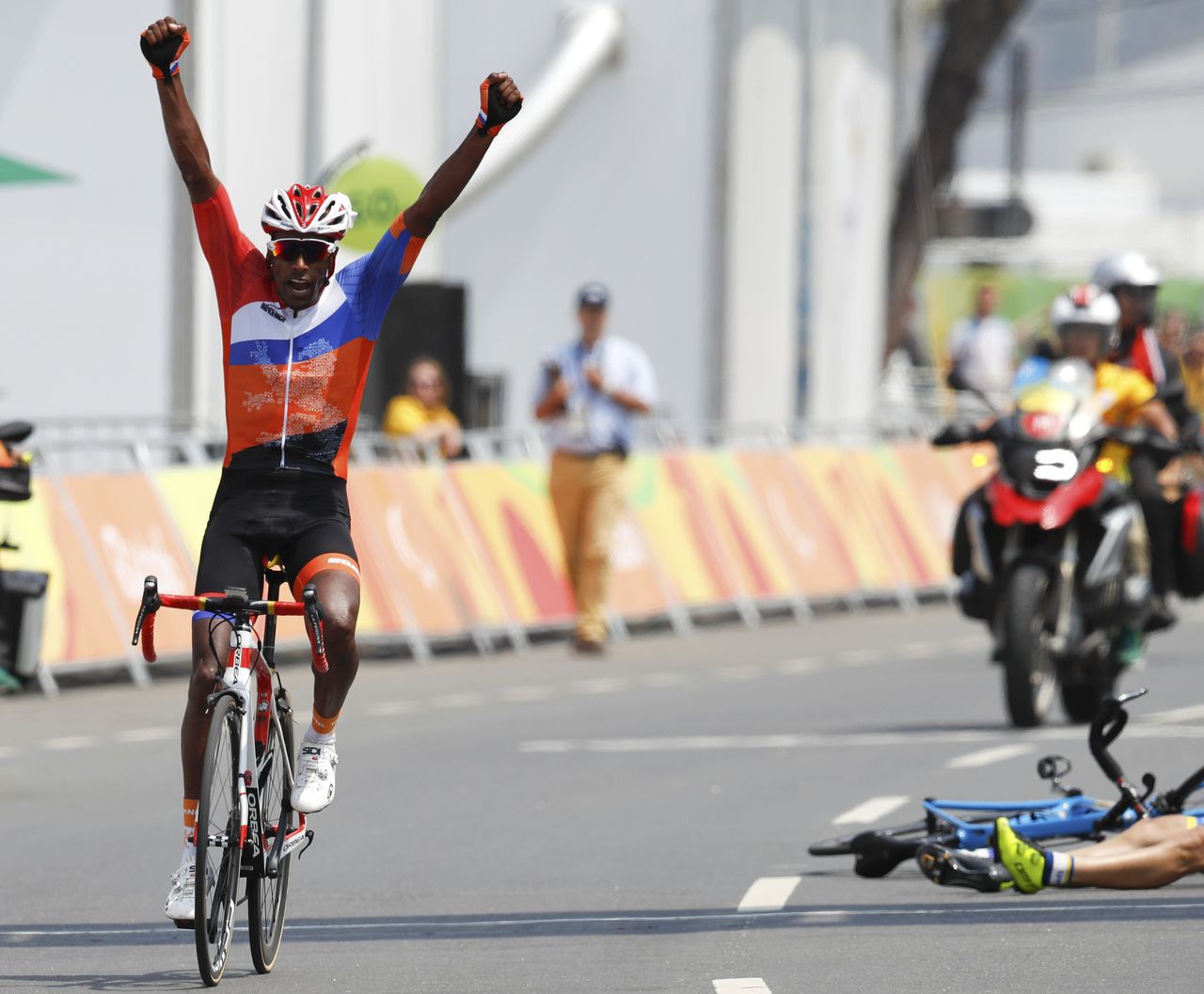 Daniel Abraham Gebru was born in Eritrea, 31 years ago. When he was a teenager, he took up cycling, which is popular in Eritrea. Ethiopian soldiers used to attack Eritrea. They imprisoned Daniel's father, a merchant. Daniel's father died in an Ethiopian prison. Daniel Abraham Gebru fled this war when he was fifteen years old. His mother managed to escape from the Ethiopian soldiers, but it took thirteen years for Daniel to find her again.
Daniel went to the Netherlands. He succeeded in making it in the Dutch injured people's road cycling team for the Paralympics in Brazil.
At the Paralympics time trial, he was fourth. Just short of a bronze medal.
Today, the road race. There was a breakaway group of three cyclists, including Daniel Abraham Gebru. At the final part, just before the finish line, Gebru was unable to keep up with the two other cyclists any longer.
However, these two other cyclists collided and fell. Daniel Abraham Gebru was able to ride around the fallen cyclists. He won the Paralympics gold medal.
Related articles