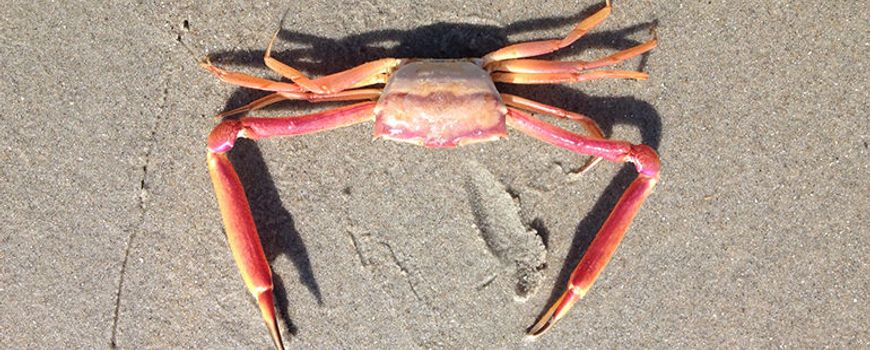 Translated from Ecomare museum on Texel island in the Netherlands, 12 September 2016:
On the beach of Ameland a particular animal was seen. In late August, two hikers discovered an angular crab on the eastern tip of the island. In 2003, this striking crab was first reported in the Dutch sector of the North Sea, at the Frisian Front. Fishermen got them suddenly in their nets. So, further away at sea they had already been seen, but to our knowledge, an angular crab had never before seen on any Dutch beach. So it seems that this crab has now for the first time actually set foot on land. …

Now climate change warms the sea, making it in winter warm enough here for the angular crab.
After the crab had been photographed on the beach, it was freed into the sea.
Related articles