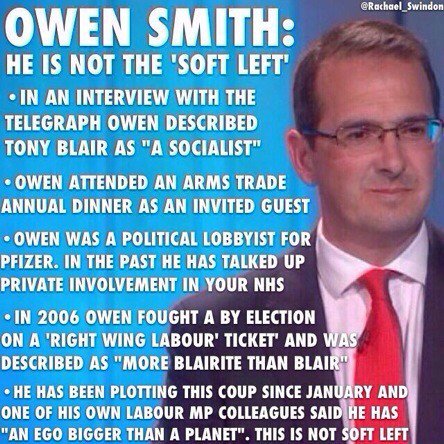 By Peter Lazenby in Britain:
Corbyn gets standing ovation at hustings

Saturday 20th August 2016

JEREMY CORBYN received a standing ovation as he and Owen Smith went head to head during their fourth hustings on the leadership campaign trail in Birmingham on Thursday night.

The packed meeting at Solihull, which remained seated for Mr Smith, heard the pair agree on many issues — chasing down tax-dodgers, taxing the rich, huge investment in health, housing, education, and developing industry (£200 billion pledged by Mr Smith, £500bn by Mr Corbyn) — as they had done at previous hustings in Gateshead, Cardiff and Nottingham.

But they were completely at odds on other issues, notably Trident renewal, going to war against Russia for other Nato countries and departure from the European Union.

On the latter, Mr Smith proposed to ignore the Brexit vote. Mr Corbyn accepted that the vote was a mandate from the people.

As predicted, Mr Smith's earlier apparent suggestion that he would be willing to hold talks with the butchers of Isis came back to bite him on the bum when the meeting's host ITN newsman Carl Dinnen picked him up on the issue.

He wriggled out of his gaffe by saying he had not finished his sentence when he was interrupted after making the suggestion.

Mr Smith said that he was going to say the offer would be based on Isis first renouncing violence. But the audience were unimpressed.

Both also recognised that the party would have to win over Tory voters if Labour has a chance of forming the next government.

Mr Smith's leadership campaign received a boost yesterday after 1,000 Labour councillors signed a letter supporting him.

However Mr Corbyn has the overwhelming backing of constituency Labour parties, with 285 nominating him compared to Mr Smith's 53.

The final two hustings are in Glasgow on August 25 and London on September 1.
The right-wing cabal seeking to remove Labour Party leader Jeremy Corbyn have now centred their attack on his refusal to support Britain going to war against Russia as part of the NATO alliance: here.
Britain's Financial Times calls on anti-Corbyn plotters to prepare Labour split: here.
Related articles