This 5 July 2016 video from Louisiana in the USA is called Baton Rouge Police Fatal Shooting of Alton Sterling.
Alton Sterling: Anger as US police kill black man. Police killing of 37-year-old Alton Sterling was allegedly filmed on a mobile phone and has sparked local protests: here.
From Heavy.com in the USA:
Alton Sterling: 5 Fast Facts You Need to Know

Published 11:49 pm EDT, July 5, 2016 Updated 2:05 am EDT, July 6, 2016

By Tom Cleary

A 37-year-old man was fatally shot by police in Baton Rouge, Louisiana, early Tuesday morning in an incident caught on video by a witness.

The 48-second video showing the shooting of Alton Sterling has sparked outrage in the community and on social media.

Sterling was shot and killed about 12:35 a.m. Tuesday, The Advocate reports.

He was selling CDs outside the Triple S Food Mart, at the corner of Fairfields Avenue and North Foster Drive, WAFB-TV reports.

Officers had responded to a disturbance call in which the caller said someone had been threatening him with a gun, police told the news station.

Baton Rouge Police have released few details about the shooting, including whether Sterling was armed. But a witness told The Advocate that Sterling did have a gun,
legal in Louisiana
but was not holding it or reaching for his pockets during the incident. … [Local shopkeeper and witness] Muflahi told The Advocate that Sterling began carrying a gun after he was mugged.

Mignon Chambers, Sterling's sister, told WAFB-TV that he was a father of five who has been selling CDs outside the store for years.

"I really wanna know more about what happened, about the whole situation, because my brother didn't deserve it. He didn't deserve it at all," Chambers told the news station. …

A large crowd of protesters, including Sterling's family members and friends, gathered at the scene of the shooting throughout the day Tuesday, with the group growing at night, according to reporters at the scene. …

Protesters say they plan to gather Wednesday at Baton Rouge City Hall at 8 a.m.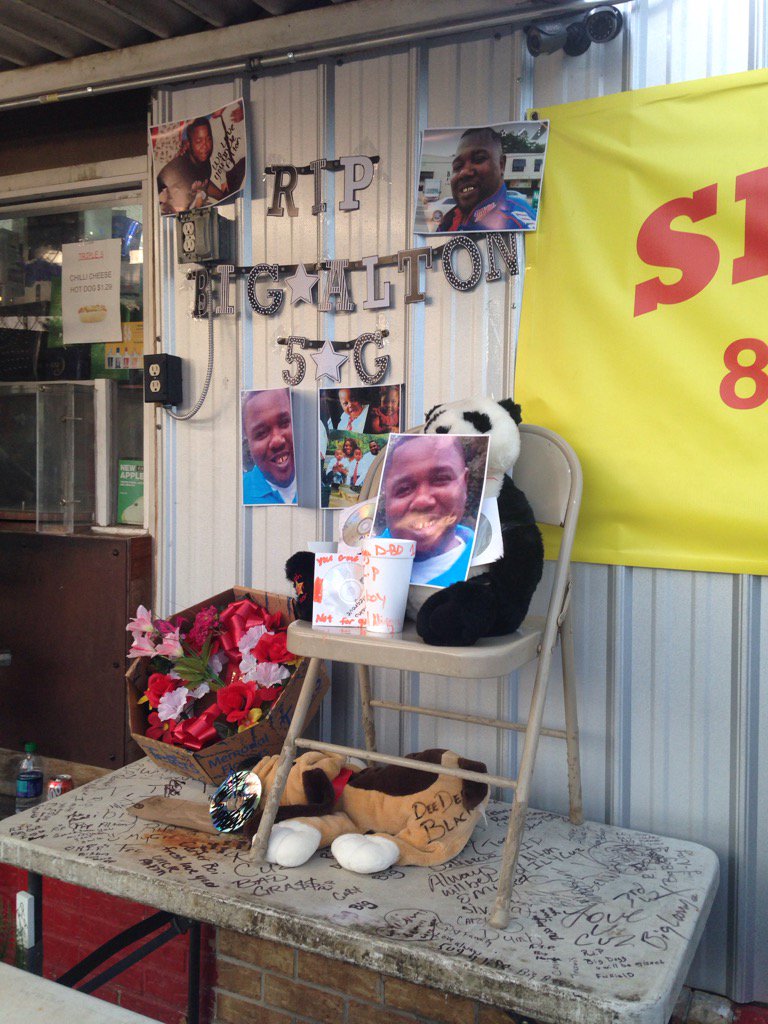 This photo shows a makeshift memorial for Alton Sterling at where he was killed.
OUTRAGE GROWING AFTER OFFICER SHOT MAN IN BATON ROGUE A witness's grainy video shows Alton Sterling's death. [Julia Craven, HuffPost]
Protests erupted in St. Louis, Missouri on Friday after a police officer was acquitted of first degree murder and armed criminal action in the killing of 24-year-old Anthony Lamar Smith. The St. Louis Police officer, Jason Stockley, fatally shot Smith in December 2011 after a three-mile police chase. The officer fired seven bullets at point-blank range into Smith, an African-American, while the victim was seated in his car: here.
Related articles