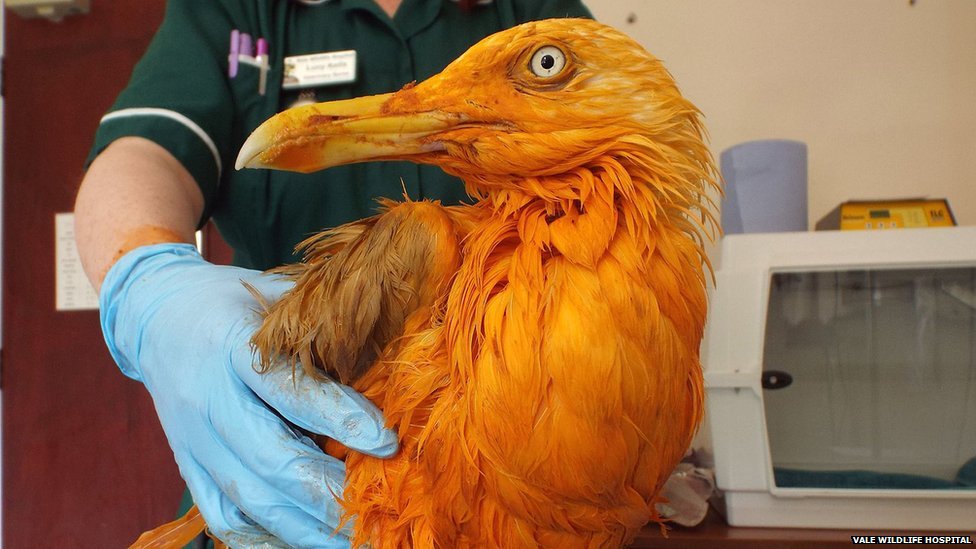 Translated from Dutch NOS TV:
Gull turns orange after falling into vat of tikka masala

Today, 16:48

In Wales, a seagull [herring gull] has become all orange after a fall into a vat of curry tikka masala in a food factory. It has by now been so thoroughly washed that it is off white again, but it still smells like curry.

The animal flew on Monday into the factory and fell into the curry vat when it tried to grab a piece of meat. Employees saved the bird, which was then picked up by an employee of an animal hospital in Gloucestershire.

There the gull was thoroughly washed until it was no more orange, but the curry smell continued. "The smell surprised us most, he smelled really nice," said an employee to The Guardian. If the gull will have recovered and its feathers after all the washing will be waterproof again, it will be released.
Related articles