This video says about itself:
30 May 2016

Jérôme Boateng, a well-known German soccer player, was at the receiving end of some racist sentiment from Alexander Gauland, the deputy leader of Germany's anti-immigration party, Alternative für Deutschland. Boateng is of German–Ghanaian heritage. He plays for Bayern Munich and the Germany national team.
From RT.com:
Right-wing politician says Germany national team 'no longer German'

Published time: 4 June, 2016 15:45

German anti-immigrant party 'Alternative for Germany' vice-chairman Alexander Gauland has made yet another controversial racial comment about the German national football team.

The politician made global news earlier this week when he stated that most German fans felt colored player Jerome Boateng was good on the pitch but that they would not want him as their neighbor.

Gauland has been at it again with more questionable comments, stating that the German national side is "no longer a question of national identity" …

"A German or an English national football team is no longer English or German in the classical sense," he said.
This video says about itself:
Remarkable scene as the English team give the Nazi salute during the German national anthem at a 1938 football match in Berlin.

England v. Germany (Soccer) General views of the Berlin international Soccer match between England and Germany. The score was 6-3 to England.

Note: Under orders from the British ambassador, England gave the Nazi salute inside the Olympic Stadium in Berlin. Stan Cullis, of Wolves, refused to perform the salute, and was dropped for the match. England won 6-3 with Stanley Matthews among the scorers.
Probably, Herr Gauland wants to go back to the time of this video; the 1930s when both the English and German national teams did the nazi salute before their match.
The article continues:
"(Fans) cheer at the football (but) this multicultural world is still alien to most of them."

The Bayern Munich defender was born in Berlin to a Ghanian father and German mother, with the center-half one of a host of other national team members to have links to other countries.

German international and Arsenal FC midfielder Mesut Ozil, who has Turkish family ties and is a practising Muslim, recently posted a photo of himself in Mecca on social media.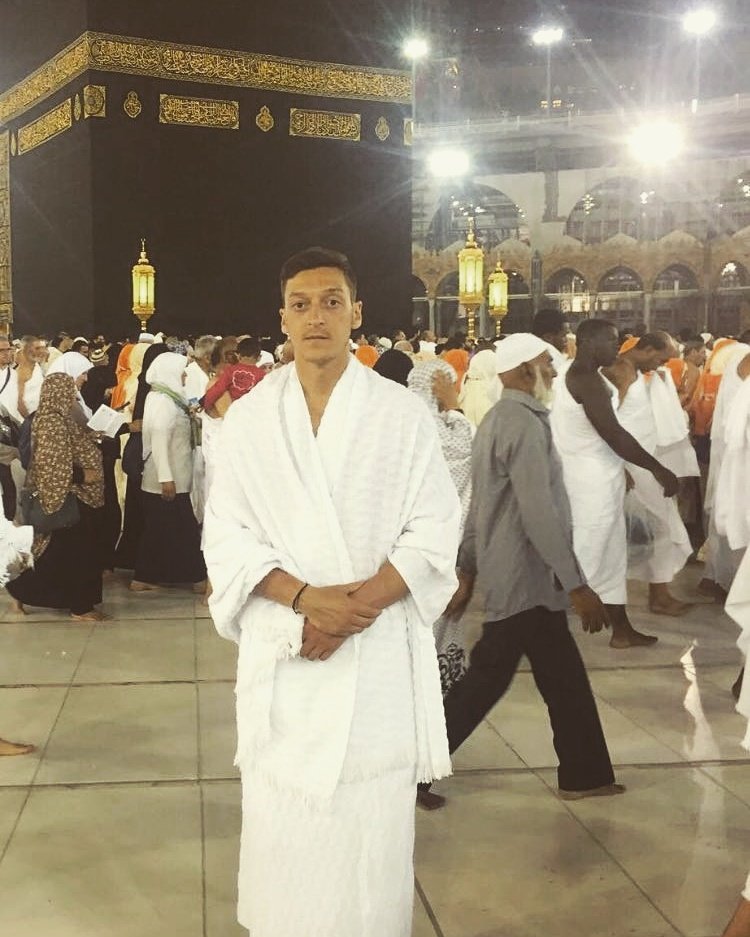 Alexander Gauland and 'Alternative for Germany' (AfD) have also hit out against this photo, with the outspoken politician saying the picture was "hard to get used to."

"For officials, teachers, politicians and decision-makers, I would indeed ask the question: Is German democracy the right place for someone who makes the pilgrimage to Mecca?" he said.

"Does their loyalty lie with the German constitution, or with an Islam that really is a political Islam?"

Head of the AfD in Saxony Andrea Kersten went one step further, calling Ozil's trip to Mecca a "publicity stunt."
Related articles