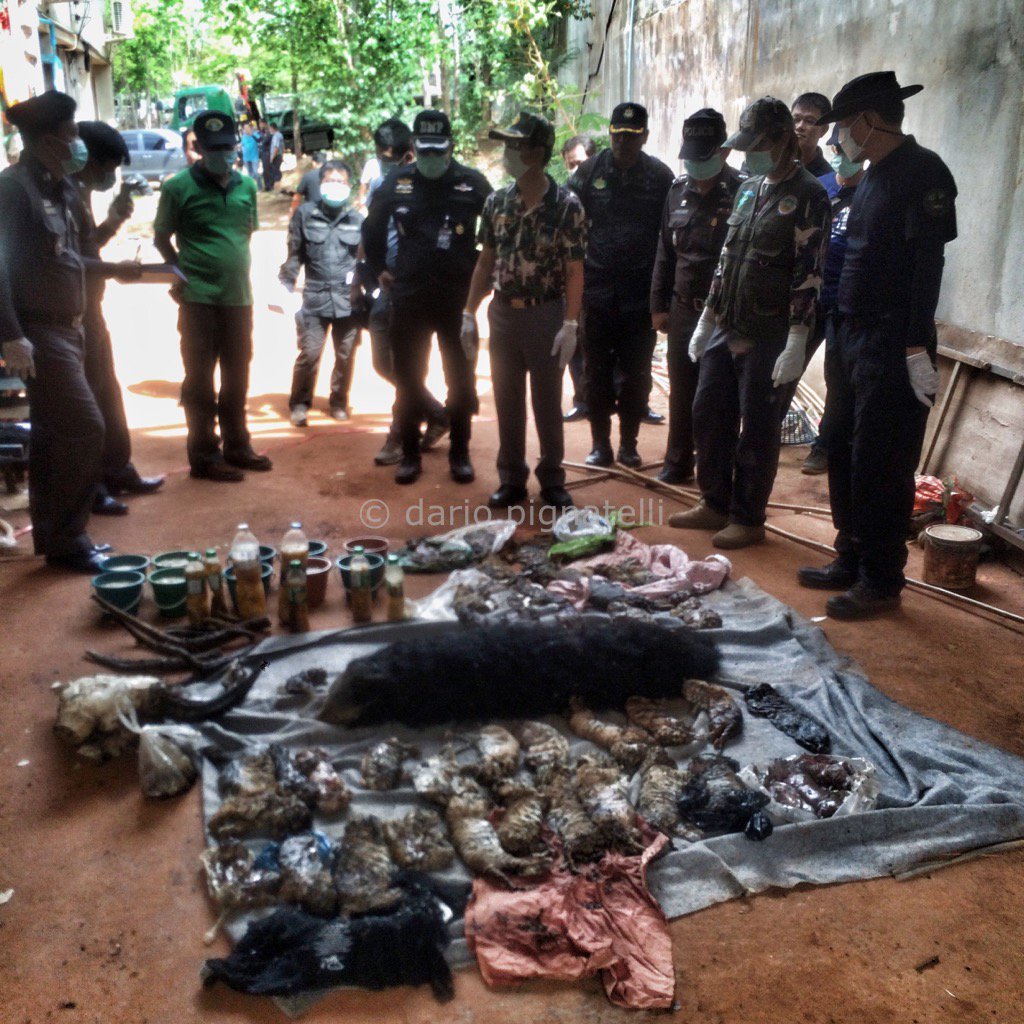 The caption of this 1 June 2016 photo from Thailand by Dario Pignotelli says:
Thai DNP officers show 40 undeclared dead baby tigers found at #TigerTemple in #Kanchanaburi.
Translated from Dutch NOS TV:
Dozens of dead tiger cubs in Thai temple complex

Today, 09:29

The Thai authorities have found at least 40 dead tiger cubs in a freezer in a Buddhist temple complex which hosts tigers. They are investigating whether they died a natural death or had been killed for trade.

In the complex not only the dead cubs were found, but also pieces of deer antler, a dead wild boar, the skull of an ox and all kinds of guts in pots.

A Belgian photographer [Dario Pignotelli] twittered first images of the find.

In the park at the temple until the end of last year there were 147 tigers which attracted many tourists. The authorities since January gradually remove all predators because they are there illegally. The monks moreover are suspected of trading in predators.

Since January, the authorities removed fifty tigers. They are transferred to legal wildlife sanctuaries.

Cubs given bottle

Animal activists have been active for a long time against the Tiger Temple, about 100 kilometers from the capital Bangkok. Tourists can take selfies with the tigers and give their cubs the bottle.

Many conservation organizations therefore called on the tourists not to go there. Many foreigners who were there said the tigers were drugged.

Meanwhile, the entire temple complex is closed for all tourists.
Thai police on Tuesday called off a raid to arrest a prominent Buddhist monk wanted for suspected money laundering after devotees barricaded entrances to his sprawling temple complex in a Bangkok suburb. The Wat Phra Dhammakaya Temple commands a huge following and is supported by influential politicians and business people, but critics say it exploits its followers and uses religion to make money: here.
Related articles