This video, from CNN (usually biased pro-Clinton and anti-Bernie Sanders) in the USA, says about itself:
Sanders does better against Trump than Clinton in key states

10 May 2016

CNN's political panel discusses the 2016 presidential race.
The leading contenders for the Republican and Democratic Parties, Donald Trump and Hillary Clinton, may both face criminal indictments before the elections: here.
I read on the Internet, from Clinton supporters, that supposedly, the Republican party has not started attacking Bernie Sanders yet. Supposedly, all Trump would have to do was to yell 'Commie!' at Sanders; and then, presto! magically, within seconds, millions of voters doubting whether to vote for the Republican or the Democratic presidential candidate would switch sides to Trump, handing him victory.
I have news for these Clinton supporters. Donald Trump has already repeatedly yelled 'Commie!' at Sanders. Hard core Trump-supporting neonazi anti-Semitic sites like the Daily Stormer call Sanders a 'commie kike' day after day after day. Donald Trump has threatened violence against Sanders rallies. All this did not change the polls, in which Sanders would beat Trump soundly, while Clinton would beat Trump far less certainly.
Bill and Hillary Clinton attended Trump's wedding. Donald Trump contributed financially to Hillary's political campaigns. Trump knows Clinton's weak points. While he is too scared of Bernie Sanders to debate him (after boasting earlier he would debate Sanders and win that debate). Like Hillary Clinton also first agreed to debate Sanders before the California primary election, and then refused later.
Donald Trump was relentlessly mocked on Twitter Saturday for backing out of a debate with Sen. Bernie Sanders (I-Vt.). The #ChickenTrump hashtag started trending soon after the businessman said he wouldn't discuss policy issues with the Democratic presidential candidate: here.
In a Trump-Clinton presidential contest, Trump would depict Clinton as the establishment candidate (true) and himself as anti-establishment (a lie). Trump would not be able to do that credibly in a Trump-Sanders contest.
Poor polls, scandal, a cussed rival … how it's all going wrong for Hillary Clinton: here.
From daily The Independent in Britain:
Donald Trump will win the US presidency by a landslide – don't underestimate him yet again

Just like Obama, Trump is inspiring first-time voters to get out on polling day, while existing Republicans will hold their noses when they get to the ballot box

Friday 27 May 2016

…

The political establishment underestimated Trump's campaign, and their naivety is coming back to haunt them. When I was an army officer, we were taught that the greatest error was to underestimate the enemy. If one underestimates the enemy, then one will attack with too few resources and be soundly beaten – like America in Vietnam, Russia in Afghanistan and the Germans in Moscow. …

In both 2008 and 2012, Obama ran a massive "get out the vote" campaign, inspiring many first time voters with the promise of hope, change and making history by electing the first black man to the White House. Voter turnout in 2008 was the highest since 1968.

Clinton, on the other hand, does not inspire that level of emotion. The so called "woman card" that she plays is not motivating women either. In the Iowa caucus, only 14 per cent of women under 30 voted for Hillary; in New Hampshire it was around 10 per cent. Young women went for the 'old white guy' – Bernie Sanders.

Trump is accused of having a "woman problem", but so does Clinton. Both Clinton and Trump are widely unpopular, but Trump has one advantage: he is inspiring first-time voters to turn out on polling day. …

Unless the left stop dreaming up reasons for Trump to lose, and start campaigning like he might win, the 2016 election will be [a] landslide for Trump.

Andrew MacLeod is visiting professor in the Policy Institute at Kings College London, a corporate director in the US and a former UN official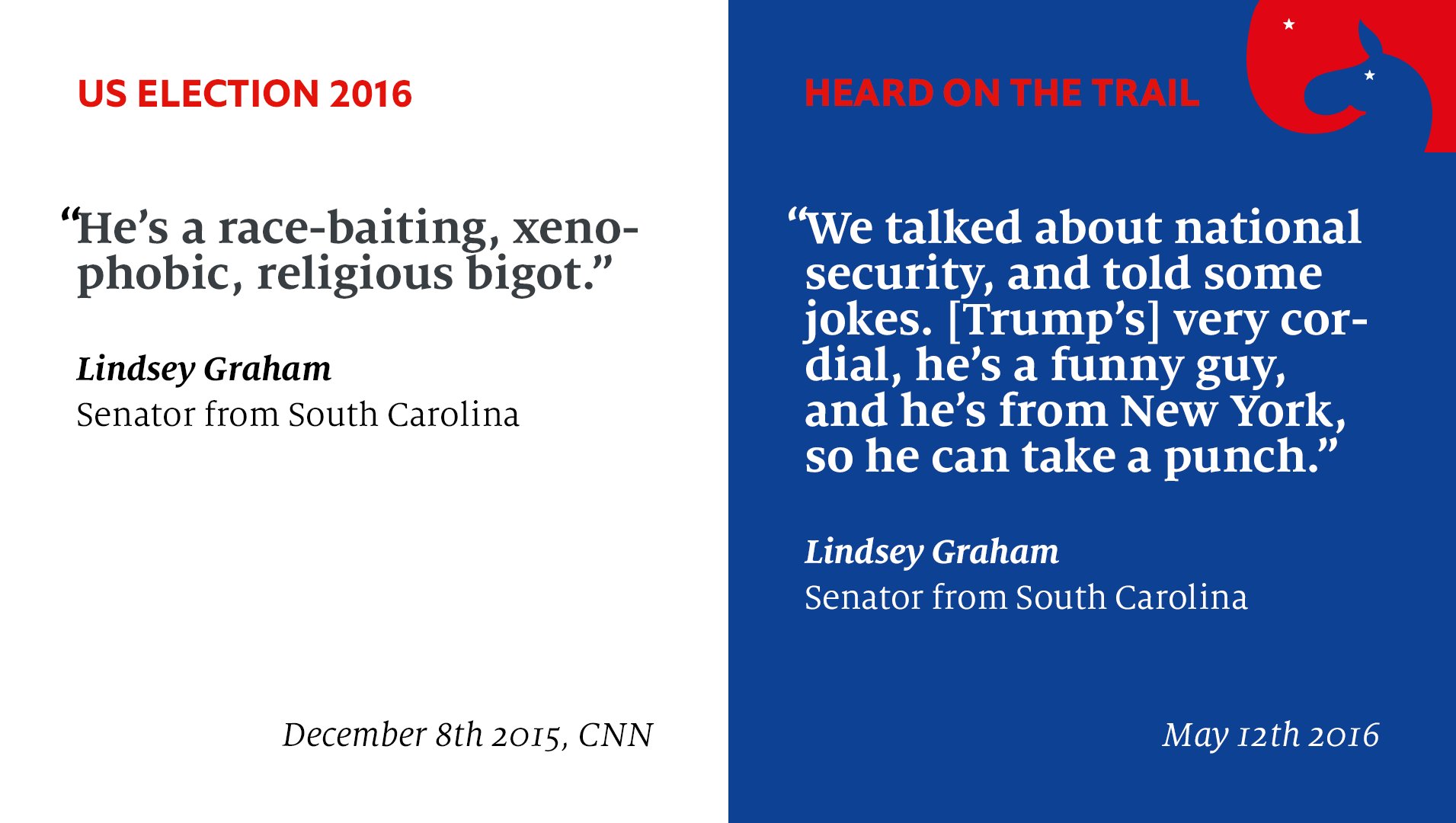 Rubio Personally Apologized To Trump For Implying He Had A Small Penis: here.
We Can't Have More of the Same: The Very Real Dangers of Hillary Clinton's Foreign Policy: here.
Related articles