This is a 2001 music video of rock band Manic Street Preachers from Wales playing live in Cuba, with Fidel Castro in the audience.
On 25 March 2016, Dutch NOS TV wrote (translated) about the Rolling Stones concert that day in Cuba:
It will be the first Western rock concert ever held on the communist island.
That will really be 'surprising' to the Manic Street Preachers who have played in Cuba long before this.
Rolling Stone magazine from the USA writes this week:
It will mark the first time a British rock band has played the island
However, establishment media hardly ever want reality to get in the way of Cold War propaganda. Or maybe they think Wales is not part of the 'Western' world (NOS)? Or not part of Britain (Rolling Stone)? Rolling Stone itself used to know better in 2001.
NOS TV on 26 March 2016 did know a bit better mentioning that Audioslave, Diplo and Major Lazer had played in Cuba before the Stones.
This music video recorded in 2001 says about itself:
Manic Street Preachers – Rock and Roll Music (Live in Cuba).
From Al Jazeera on 24 March 2016:
US media outlets present the gig as the first world-renowned rock act to reach an isolated nation of some one million culture-starved Cubans. For Cuba-watcher James Early, this is typical "US-centric arrogance and chauvinism".

Cubans are erudite and world-class in music, ballet and poetry, Early said.

"I don't mean to detract from the Rolling Stones, which will be a great attraction for Cuba, but to suggest that somehow this is opening the curtain of universal culture for them is just way beyond the pale," Early, a former Smithsonian Institution director, told Al Jazeera.

"It's a very cultured country."

Though human rights groups have big gripes about Cuba – from political prisoners to web blocking – the communist-run island has not sought to banish the music of foreign bands, including the Stones, since the early days of the revolution.

Former president Fidel Castro turned out to watch the Manic Street Preachers, a Welsh band, at the Teatro Karl Marx in 2001. In 1979, during a previous US-Cuba rapprochement, Kris Kristofferson and Billy Joel played the same venue.

A statue of John Lennon, the former Beatle and peacenik, was unveiled in a Havana park in 2000.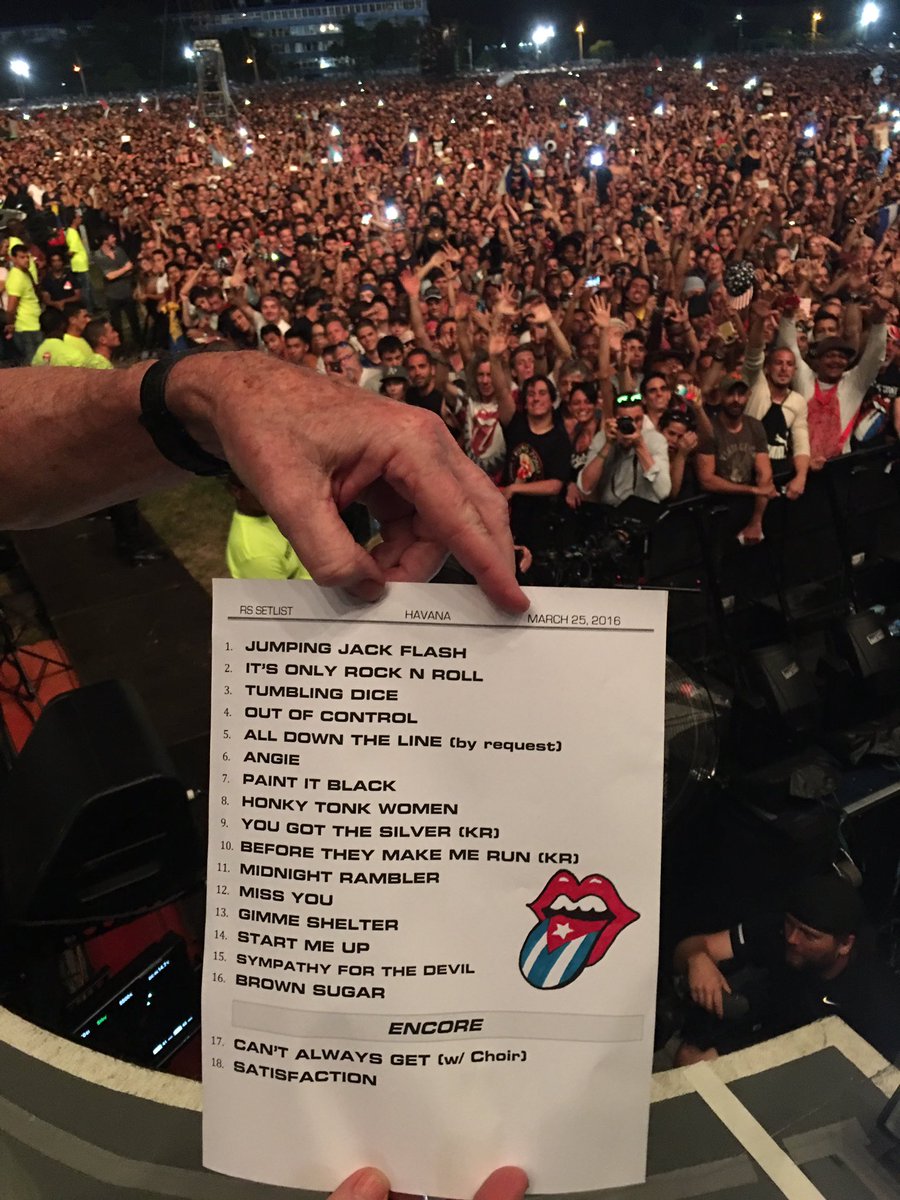 Related articles