This video from the USA says about itself:
Protesters Get Pepper Sprayed by Kansas City Police at Trump Rally

12 March 2016

Once again, tensions ran high at another Donald Trump rally. At the Kansas City stop of Trump's campaign trail, protestors were pepper sprayed by the police.
Kansas City Police Pepper-Spray Protesters At Donald Trump Rally. "When you look at the video, it looks bad," police Chief Darryl Forté told reporters: here.
Now, Donald Trump threatens to export violence from his own rallies to the rallies of his rival Bernie Sanders.
Translated from Dutch NOS TV:
Trump threatens to break up Sanders' meetings

Today, 15:44

Republican presidential candidate Donald Trump has threatened to send off his supporters at the election rallies of his Democratic rival Bernie Sanders.

In a tweet Trump writes that Sanders is lying when he denies that he ordered his supporters to disrupt Trump rallies. "Be careful, Bernie, or my supporters will go to yours!" …

People who are furious about Trump's statements about Muslims and immigrants come to the election speeches of the multimillionaire in order to voice oppositional views. Trump has said before that his opponents are supposedly tools of "our communist friend Sanders."
See also here.
Republican frontrunner Trump steps up attacks on demonstrators: here.
Sanders issued a statement Saturday denying his campaign organized the protests and blamed Trump's harsh rhetoric. "What causes the violence at Trump's rally is a candidate that has promoted hatred and division against Latinos, Muslims, women and people with disabilities": here.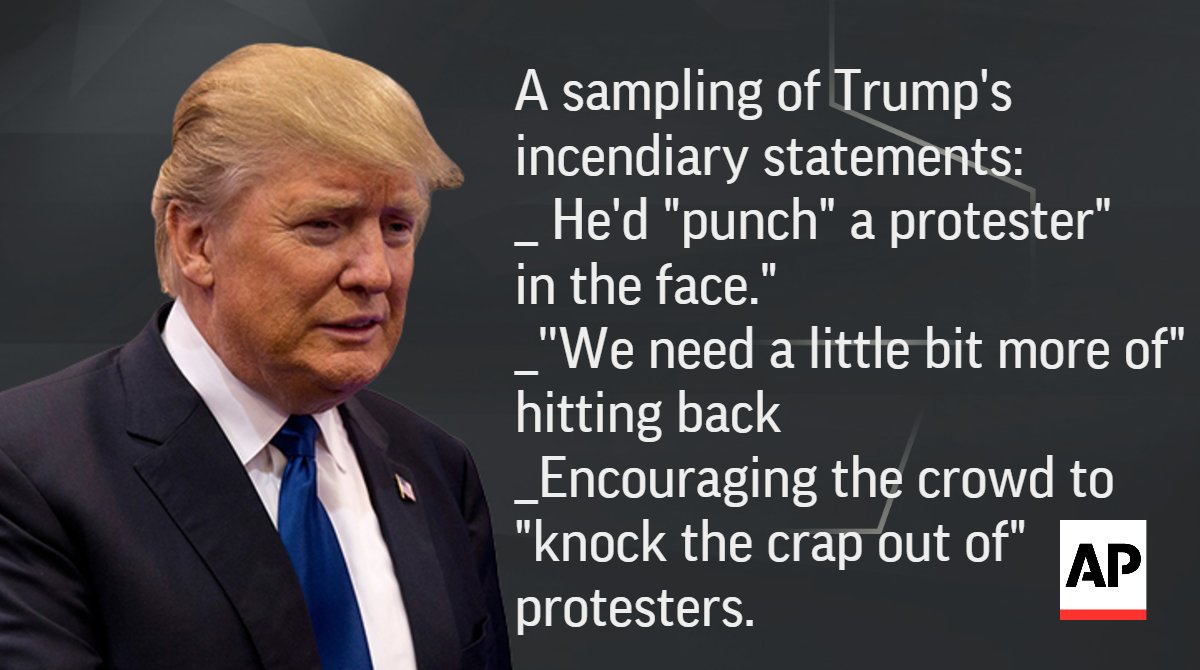 Sanders Unloads On 'Pathological Liar' Trump. The Vermont senator denied that he had organized a massive protest at the canceled Chicago rally: here.
Related articles