This 1 March 2016 music video is from the Dutch small town Noordwijkerhout. The song was written especially by local pub owner Pieter van der Geest, for local amateur football club VVSB; which will play tonight in Utrecht city against premier league professionals FC Utrecht, in the semifinals of the Dutch football cup.
The song is called Ga met de Bavo mee; Go with Bavo. The full name of VVSB is Football Club Saint Bavo, as the club was originally founded by workers of local Saint Bavo psychiatric hospital in 1931.
VVSB got so far in the Dutch cup competition, very rare for amateur footballers, by beating another professional club, FC Den Bosch.
Dutch NOS TV reports today that journalists from foreign countries have gone to Noordwijkerhout to watch VVSB train. Including from the USA, Spain and the Italian La Gazetta Dello Sport.
This video shows how on 6 February 2016 the Noordwijkerhout carnival society celebrated the victory of VVSB against FC Den Bosch.
The local confectioner's sells cakes in yellow and purple, the VVSB colours.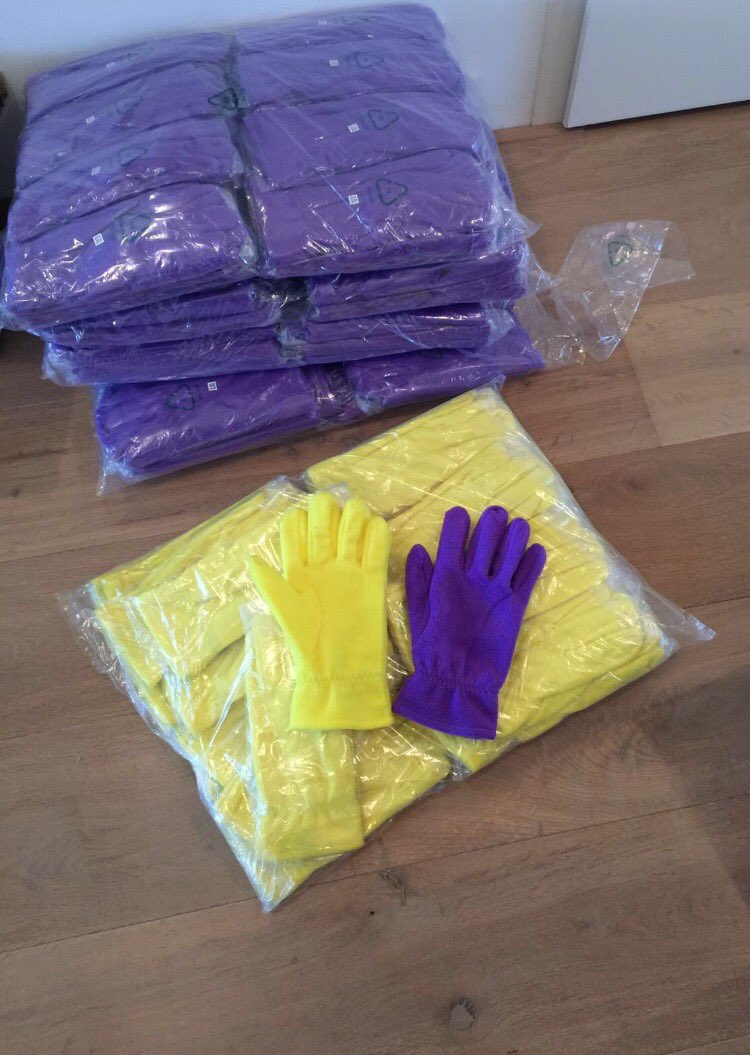 There are also 200 purple and yellow gloves for fans to wear at the match in the stadium tonight.
Related articles